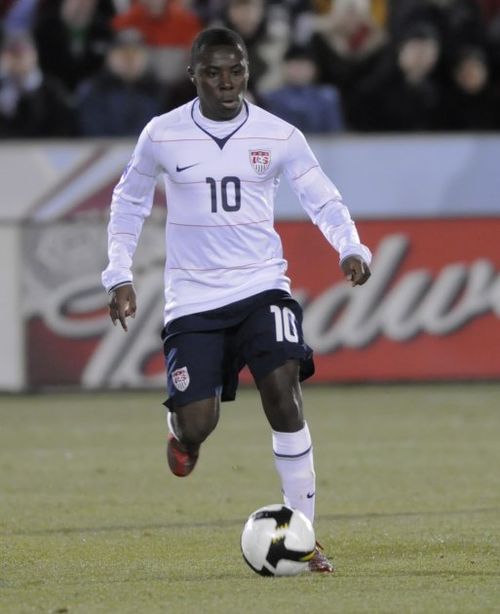 Photo by ISIphotos.com
Freddy Adu's tenure at Portuguese club Belenenses appears over.
According to Portuguese publication Record, new Belenenses manager Toni has started his term as head coach by cutting some dead weight from the roster, including Adu, who is being sent back to Benfica.
On loan from Benfica since the start of the fall campaign, Adu had struggled for playing time with his new club, but will now face even stiffer competition for minutes at Benfica. That is, unless he makes another move this winter. Adu has been hinting on Twitter that he has a big decision to make regarding his career. Whether that means considering a return to MLS, or a move to a smaller league like Denmark or Belgium remains to be seen. What appears clear at this point is that Adu looks unlikely to break through in Portugal.
What do you think of this development? Disappointed he didn't get playing time for Belenenses? Think it's time for him to come back to MLS? Hoping Adu heads to Holland or a smaller European league?
Share your thoughts below.