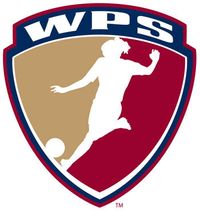 by DAN LAULETTA
One week shy of 11 years since Columbus Crew Stadium ushered in a pivotal era in the history of American soccer, a smaller stadium opening in Atlanta has the potential to carry the same significance for women's soccer here that Columbus Crew Stadium did for soccer in general at the end of the last century. 
Indeed, if we are fortunate enough to still be talking about WPS in another 11 years, Saturday night's stadium opener for the Atlanta Beat against Sky Blue FC will certainly rank as one of the most important moments in the history of women's soccer in America.
 
"Sunday's home opener in Atlanta is one of the biggest moments in the development of our league since we launched last March," WPS Commissioner Tonya Antonucci said this week.  The match will be broadcast by Fox Soccer Channel Sunday at 7pm as the WPS national game of the week."
Soon after the Beat was announced as an expansion franchise for this the second WPS season, owner T Fitz Johnson announced a partnership with Kennesaw State University in nearby Kennesaw, GA to build an 8,000 seat stadium (8,306 to be precise) specifically for women's soccer.  The Beat will share the stadium with the soccer teams at Kennesaw, but they will be the controlling tenant.
 
"A huge credit," Antonucci said, "to Beat owner T Fitz Johnson, Kennesaw State University, and the Atlanta Beat organization for their accomplishment in getting this new stadium built and ready for this weekend."
 
Atlanta Beat general manager Shawn McGee has been steadfast in his belief the club will sell out Sunday's opening match—the first home game in the history of the modern incarnation of the Beat.  The team does not release numbers, but earlier this week approximately three-quarters of available tickets were said to be sold.
 
"We're still shooting for a sellout and we believe that we can get there," McGee said.
 
Crew Stadium was built privately by Lamar Hunt only two years after the devastating rejection of a public finance bill left the franchise in limbo.  In the decade since, seven stadiums have popped up with two more on the way (including PPL Park in Philadelphia set to open next month). 
Meanwhile, Chivas USA shares The Home Depot Center with the Galaxy and Seattle Sounders FC caught an unprecedented wave of fan support that has filled the lower bowl at Qwest Field and superceded the need for a soccer specific venue.  MLS teams that once played in front of three-quarter empty football stands are now controlling revenues and dates.  The smaller seating capacities have created intimate atmospheres and in Toronto, a demand for tickets.
 
"Make no mistake, it's still the first soccer specific stadium at the pro level in the nation," McGee said of Crew Stadium, that remains popular for its historical significance even as newer buildings have topped it for bells and whistles.  "I think it's important that we have a stadium built for (WPS).  Others will come along that will probably be bigger or nicer or whatever.  I don't think they will come along in as rapid succession as the men's league did, but the exciting thing for us is that it's becoming partnerships."
 
WPS has established what appears to be a sound business model for gradual growth.  While attendance is down early on in 2010, all-important sponsorship dollars are up.  But if WPS is to know long-term stability, its clubs are going to have to follow the lead of the Atlanta Beat and if not construct their own stadiums, gain greater control over scheduling and revenue.