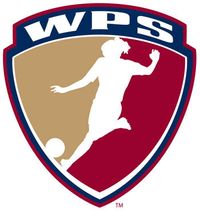 By DAN LAULETTA
 
WPS leadership has done a wonderful job pulling together a group of committed owners and selling sponsorships, but the decision to approve last week's trade between Sky Blue FC and Saint Louis Athletica was curious at best, indefensible at worst.
 
The trade seemed simple enough.  Anita Asante and the rights to Nikki Washington to Athletica for India Trotter and Athletica's first round pick in 2011.  The catch is that Athletica already traded their 2011 first rounder last year in a deal that brought Kendall Fletcher and Christie Welsh from the Los Angeles Sol.  The Sol have since folded, and along with them should have gone Athletica's 2011 first round pick.  But the league decided it was okay for Athletica to reacquire the pick at no cost and use it again in a trade to upgrade their side.
 
"We're perplexed," one rival team executive said.  "We don't agree with it."
 
No league wants to think about teams closing up shop, but the WNBA, a league WPS ought to be keeping a close eye on, has lost several teams over the years.  The precedent set there and suggested to the league by at least one other club, was to have picks acquired by folded teams evaporate.
The only other fair solution would have been for the pick to be available in the Dispersal Draft with the Sol's contracted players.  Otherwise why was Tina DiMartino included in the Dispersal Draft and not returned to FC Gold Pride, who traded her to the Sol to acquire Camille Abily? Allowing Athletica to trade the pick twice was a failure by the league to ensure its member clubs competitive integrity.
 
Also changing hands in last summer's trade was the Sol's second round pick in 2011, to Athletica.  That pick, we assume, will now disintegrate, but a league spokesperson said that all transactions involving the Sol are currently under review.
 
In a perfect world, no more teams fold, and WPS never has to deal with this situation again.  In this case though, there is little to justify the decision.
 
Now, onto our look back at Week 5:
 
Sky Blue FC 1, Atlanta Beat 0
The Beat attracted 7,248 for the opening of KSU Stadium and badly outplayed Sky Blue, but dropped a tough, 1-0 decision when Leigh Ann Robinson headed a cross into her own goal as keeper Brett Maron came out in an effort to catch it. 
At the other end, Karen Bardsley turned in one of the league's best goalkeeping performances with 13 saves, many of them spectacular, for her third shutout of the season.  Sky Blue jumped into second place despite an array of injuries and inconsistent play. 
The Beat lost for the fourth straight time and are still in search of their first win as a franchise.
 
FC Gold Pride 2, Chicago Red Stars 0
For the second week in a row FC Gold Pride overcame having a penalty kick saved in a scoreless game to win, taking their fourth in a row to remain atop the table. 
Tiffeny Milbrett opened the scoring with a goal that conjured up memories of her WUSA MVP season of 2001.  Her initial shot hit the cross bar, and the rebound went past her, but she juggled it once with her right foot and then fired a shot across her body and into the upper left corner. 
Kelley O'Hara added a late insurance goal, her first as a professional.  Milbrett earlier had a penalty saved by Jillian Loyden following a foul that saw Ifeoma Dieke sent off.  That forced the Red Stars to burn an early sub and play more than two-third of the match a player down.
 
Washington Freedom 0, Boston Breakers 0
Defense won the battle on a cold, windy day in Washington.  Erin McLeod and Ashley Phillips each notched their first shutouts of the season.
 
Saint Louis Athletica 2, Philadelphia Independence 1
The upstart expansion Independence finally lost, falling behind on a fluke own goal.  Allison Falk ran onto a Lindsay Tarpley cross and inadvertently booted it into her own net. 
Tarpley added a goal of her own in her first start of the season.  Lyndsey Patterson pulled one back for the visitors, pouncing on a spilled rebound by Hope Solo.