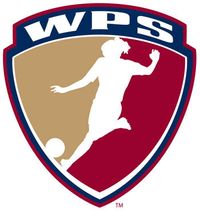 By DANIEL LAULETTA
Week 6 in Women's Professional Soccer got off to a memorable start on Friday night, with Marta scoring a pair of goals to lead FC Gold Pride to a 2-1 win over the Boston Breakers at Harvard Stadium.
Marta's two first-half tallies helped push FC Gold Pride's winning streak to five matches and helped offset a Kelly Smith equalizer. Boston dropped to 1-3-2 on the season with the loss.
The rest of the league jumps into action this weekend, with Atlanta playing another match at the new KSU Stadium, and Sky Blue returns to St. Louis for the first time since last season's playoff upset.
Here is a look at this weekend's matches:
TODAY
Philadelphia Independence at Chicago Red Stars
 
The Independence complete the Midwest swing after finally taking their first loss last weekend in St Louis.  The Red Stars meanwhile, have been slow to get on track with only three goals and four points from five matches. 
Ifeoma Dieke was shown a red card last week and will consequently miss this one through suspension.  That should open her spot for Natalie Spilger.  But the question in the Windy City is and has been, why can't they score?
The Independence are still figuring out their backline and it could soon be time to settle down with Heather Mitts fit and in the lineup.  They key to the match could be how well Independence defensive midfielder Jen Buczkowski locks down the Red Stars' attacking midfielders.
SUNDAY
 
Sky Blue FC at Saint Louis Athletica
 
Sky Blue returns to the site of their semi-final upset last year with both teams still searching for firm footing on the season. 
The league champs have only four goals and have yet to score twice in a game.  Compounding matters is that two of the goals came from Tasha Kai, who is hurt, and a third was an ugly own goal.  That leaves Laura Kalmari as the only healthy Sky Blue player with a goal. 
Athletica got a boost last week when Lindsay Tarpley returned to the starting 11 and scored her first goal for the club.  This week they lose Aya Miyama to the Japanese National Team.  Hope Solo has allowed suspect goals each of the last two weeks.
 
Washington Freedom at Atlanta Beat (FSC, 6pm EDT)
 
The popular Freedom will become the last team to appear on the FSC Game of the Week, which returns to KSU Stadium for the second week in a row. 
Washington just played a rare scoreless draw, but despite it are tied for the league lead in goals scored and conceded—they led WPS in both in 2009.  But the focus will be on the Beat who were stymied by Karen Bardsley last week to keep them winless five matches into their existence. 
Mami Yamaguchi has joined Japan but that still leaves Ramona Bachmann, Johanna Rasumssen, and Shelley Thompson among other attacking options.  The Beat are already seven points adrift of the final playoff position and the season will be a quarter of the way over after this one so the time to start earning points is now.