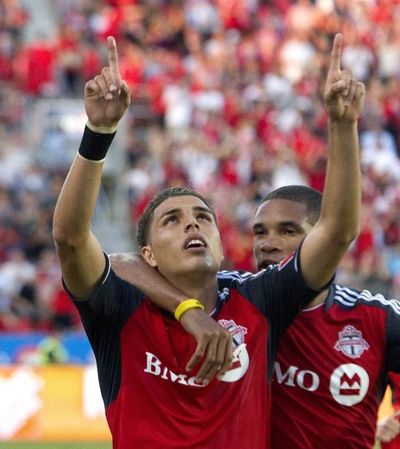 Luis Silva continued a stellar week by scoring an early goal for Toronto FC on Saturday night, then TFC goalkeeper Milos Kocic made that goal stand up with a virtuoso performance.
Silva scored in the 8th minute for his second goal in as many matches and Kocic recorded four saves to lead Toronto to a 1-0 victory over the New England Revolution at Gillette Stadium on Saturday night.
The Revs suffered their first home loss since April after failing to find a way to get past Kocic. He made some good saves, but New England also struggled to put together quality chances on the TFC goalkeeper.
Silva scored the game's lone goal off a pass from Danny Koevermans, who left the match with what looked like a major knee injury. One of the hottest goal-scorers in the league coming into the match, and a key reason for TFC's turnaround, Koevermans looked to be in serious pain as he was taken off on a stretcher.
Here are the match highlights:
What did you think of the match? Impressed with Silva's play? Surprised to see the Revs struggle offensively at home?
Share your thoughts below.