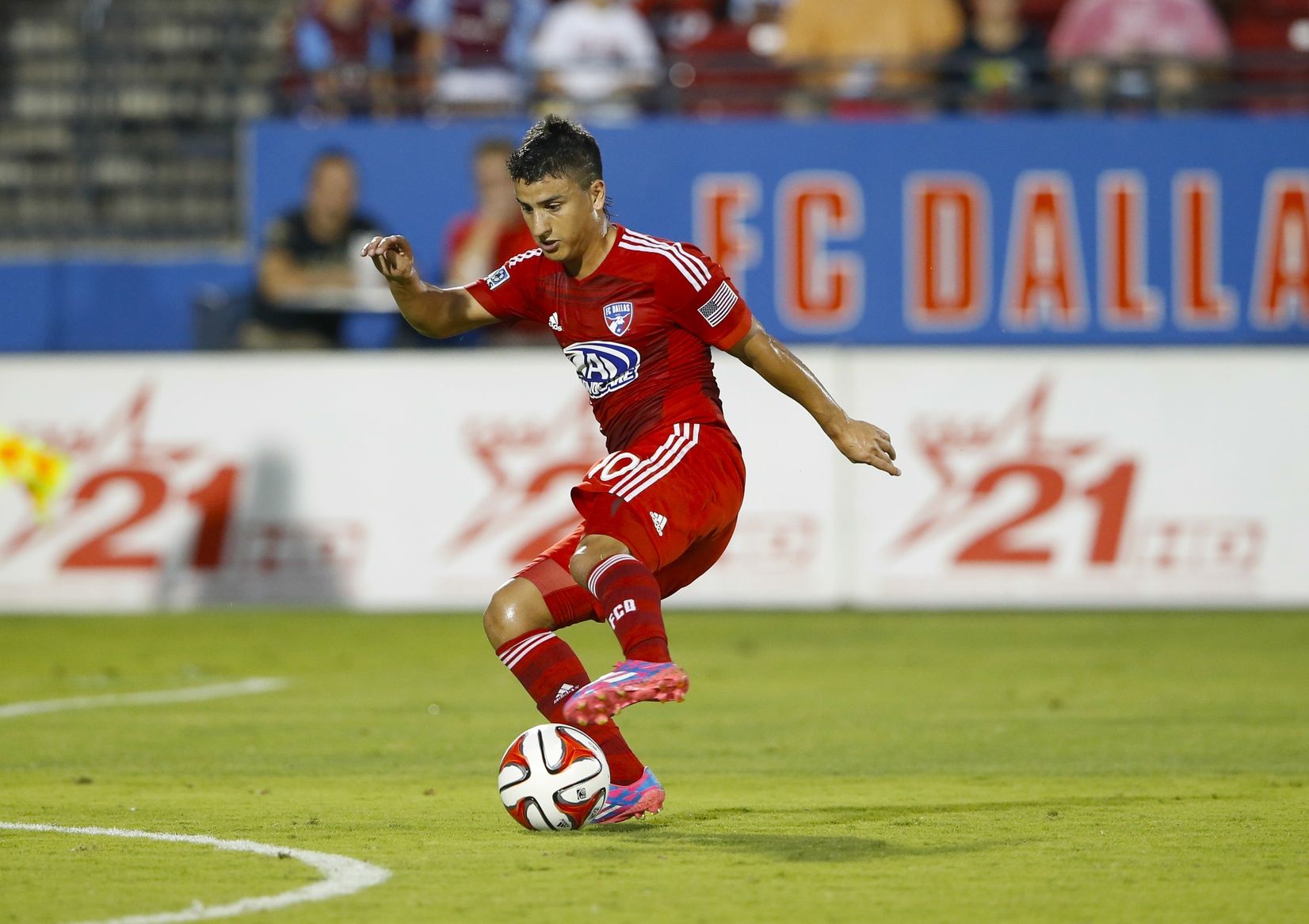 Photo by Kevin Jairaj/USA TODAY Sports 
By RYAN TOLMICH
Just over two days ahead of a crucial playoff battle, FC Dallas' Mauro Diaz has been hit by the MLS Disciplinary Committee.
The league announced Friday that Diaz has been suspended for one game for leaving the bench area in Wednesday's 2-1 victory over the Vancouver Whitecaps. In addition, Diaz has been fined an undisclosed amount, while the club has been issued a warning for their first violation of the mass confrontation policy this season.
The incident in question occurred in the 85th minute of Wednesday's action following a Fabian Castillo foul on the Whitecaps' Sebastian Fernandez that sparked pushing and shoving between both sides. Diaz then entered the field of play and joined the fracas despite having been substituted in the 79th minute. Diaz was issued a yellow card for the incident.
Diaz, who is in his second season with the club, has scored three goals in 17 appearances this season.
FC Dallas are back in action Sunday when they host the Seattle Sounders in the Western Conference semifinals.
—
What do you think of Diaz's suspension? How will FC Dallas cope without him?
Share your thoughts below.