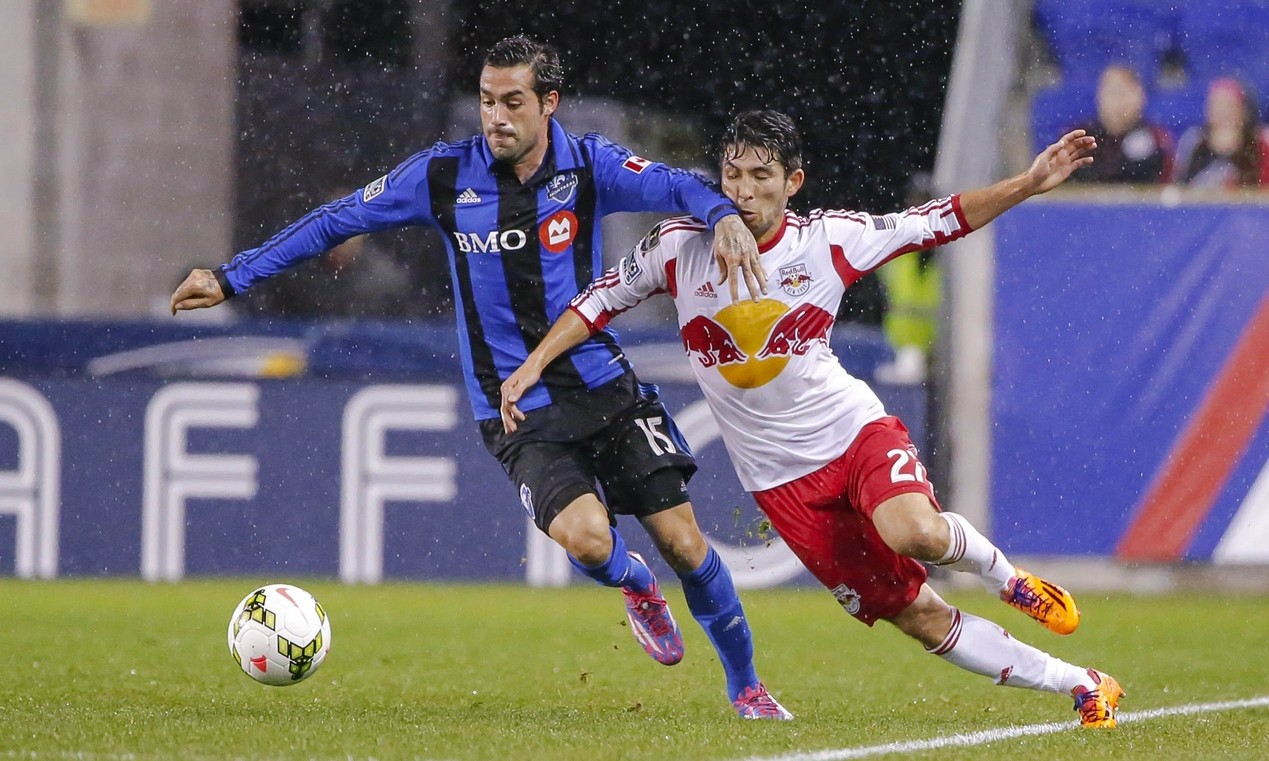 Photo by Jim O'Connor/USA TODAY Sports
By CAITLIN MURRAY
The New York Red Bulls weren't playing for much Wednesday. After all, they had already been eliminated from the CONCACAF Champions League. And so, they fielded a young, inexperienced side against Montreal Impact's veterans.
But the Red Bulls bowed out holding onto some dignity at home as they spoiled the Impact's hopes for perfection, equalizing late for a 1-1 draw to finish group play.
The Red Bulls' Connor Lade, who has been on loan with the New York Cosmos since July, scored the equalizer and ruined the party for the Impact, who were looking to secure an all-important top-four seed with a win.
With a draw, the Impact forfeited what would've been a perfect run of group play in CCL action and will need to await other results to see where they are seeded for the tournament knockout rounds.
In the 85h minute, in his first goal at Red Bull Arena, Lade gently redirected an Armando pass to keep the ball out of goalkeeper Evan Bush's reach on free kick service from Ruben Bover Izquierdo.
Andrés Romero opened scoring in the 71st minute as he drove at goal, cutting through the Red Bulls defense, and slipped a pass to Jack McInerney running at the opposite post for the tap-in.
Both teams will shift focus to the Major League Soccer playoffs, where they sit in different boats. The Impact will finish their season Saturday at the bottom of the Eastern Conference hosting D.C. United. The Red Bulls visit Sporting Kansas City on Sunday in match that could dictate the road they travel in the playoffs, for which they've already qualified.
Here are the match highlights: