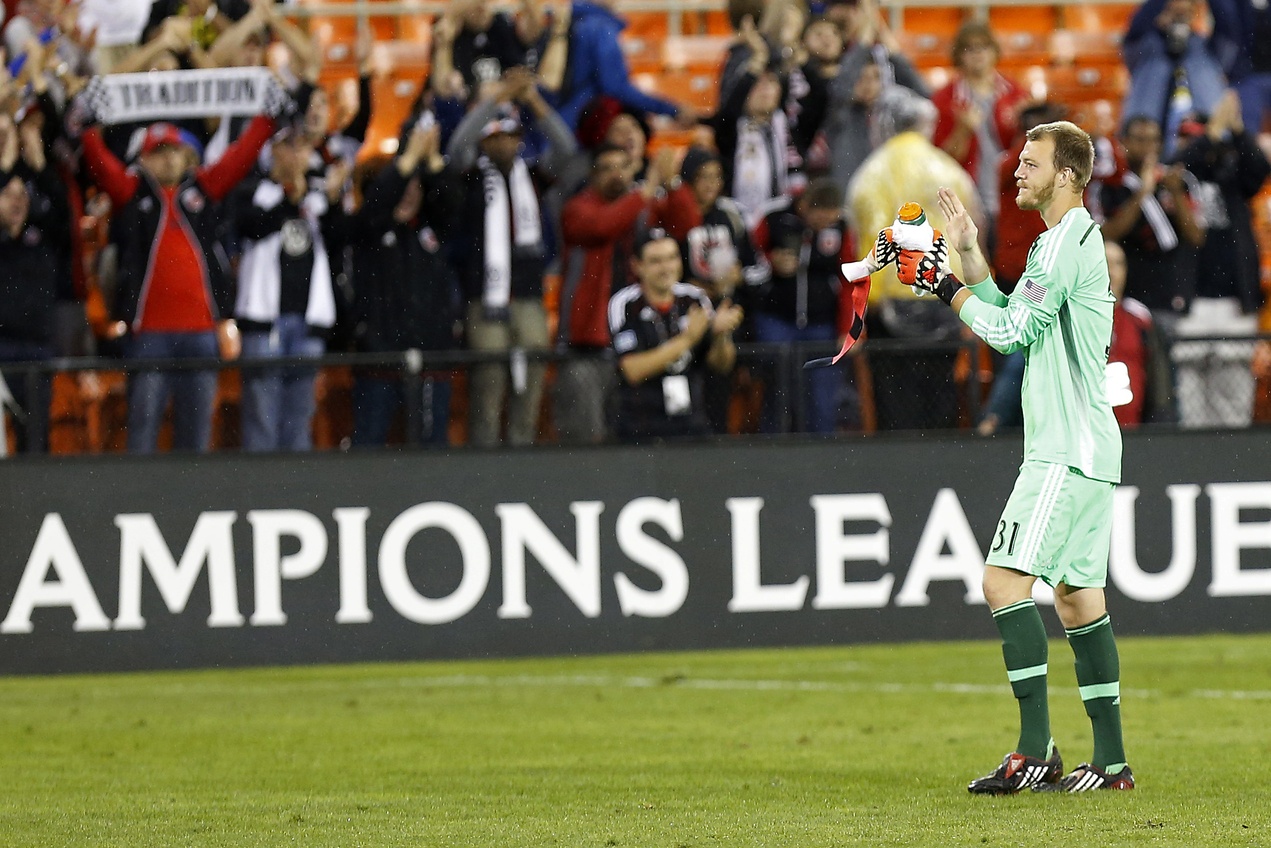 Photo by Geoff Burke/USA TODAY Sports
By CAITLIN MURRAY
D.C. United didn't need to bring its first team to Panama. The Black-and-Red had already clinched a spot in the CONCACAF Champions League quarterfinals.
But even with a small roster of mostly second-stringers and reserve players, DCU kept up its winning ways, clinching a 1-0 win over Tauro FC on Tuesday to finish perfect in the CCL group stage and nab an all-important top-four seed in the tournament's knockout round.
The DCU team fielded Tuesday night was hardly the squad that has dominated the Eastern Conference in Major League Soccer, but the motley crew weathered a spirited surge from the Liga Panameña side to hold onto an accidental lead.
Center back Conor Shanosky, who had spent the better part of this season with USL Pro's Richmond Kickers, scored what would be the game-winner in the 24th minute through a lucky bounce. Lewis Neal's free kick service ricocheted off a Tauro defender and hit Shanosky's head before bouncing into goal.
It may not have been a pretty goal, but it was enough as Tauro's efforts to rally fell short. Alejandro Velez hit the cross bar on a long-range free kick in the 85th minute, denying Tauro's best equalizing chance.
DCU brought only 14 players to Panama instead of the typical 18 for CCL matches and coach Ben Olsen stayed stateside, letting assistant coach Chad Ashton oversee the match.
With the result and the high seed, D.C. United will host the second leg of a home-and-home quarterfinal series in March.
DCU returns to MLS action Saturday when they head to Montreal to face the Impact in their final match before playoffs. DCU hasn't lost a match since Sept. 10, when the New York Red Bulls beat them 1-0 in MLS.
Here are the match highlights: