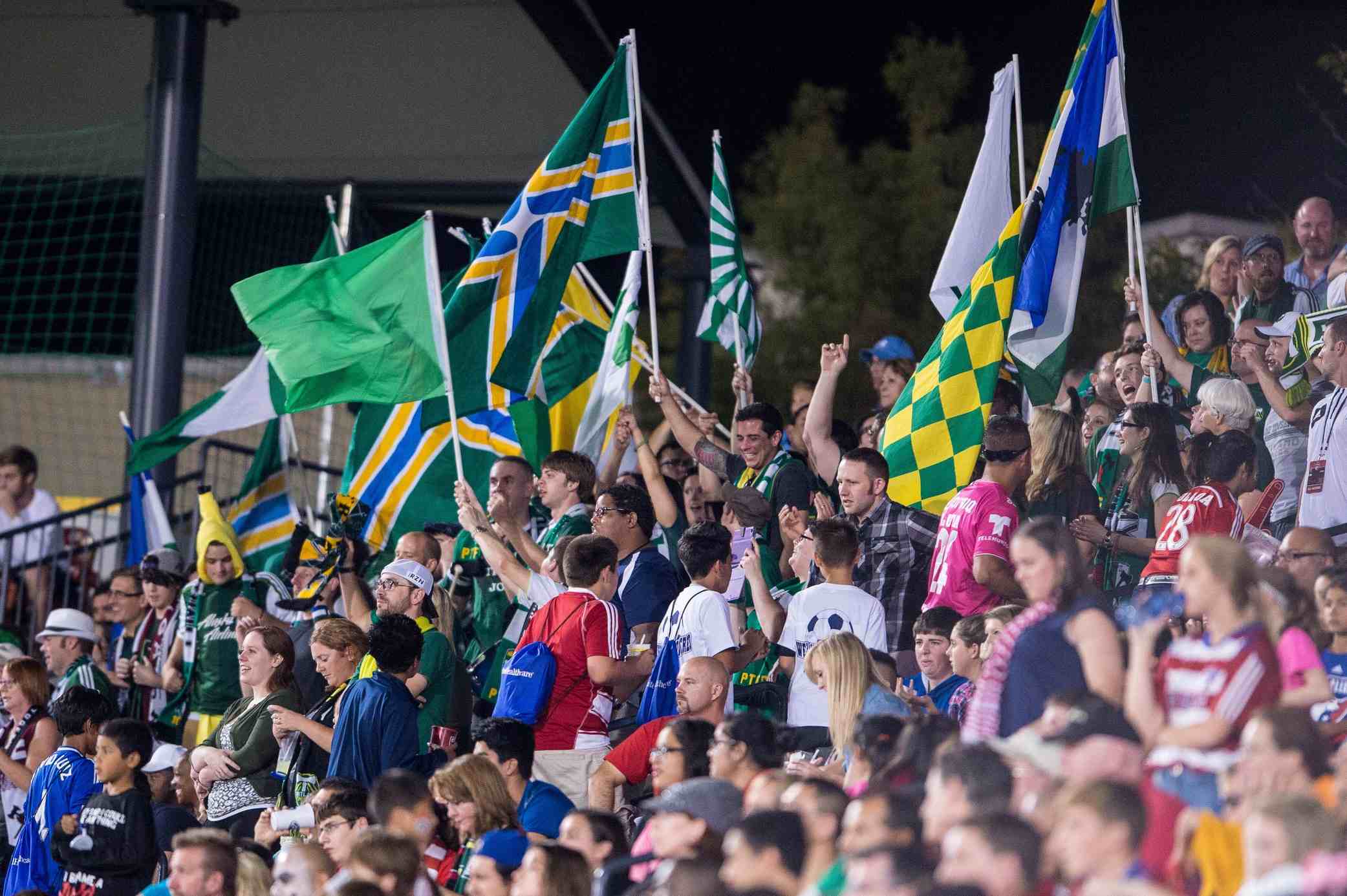 Photo by Jerome Miron/USA TODAY Sports
By DAN KARELL
A Portland Timbers supporter could be facing criminal charges after being involved in an altercation with an FC Dallas fan during Saturday's match at Toyota Stadium.
According to a report in the Oregonian, an upset FC Dallas fan angrily reacted to chants the fan termed as vulgar from the visiting Timbers supporter. The report adds that the Lone Star Brigade, a group of Timbers supporters based in Texas, said that the FC Dallas fan "head butted" the Timbers fan, and the Timbers fan acted in self defense by punching at the FC Dallas fan.
FC Dallas released a statement to the Oregonian on Tuesday though, stating that police in Frisco, Texas, have reviewed film from the game and were ready to move forward with charges against the Timbers fan.
"Violence of any kind is not tolerated at Toyota Stadium," read FC Dallas' statement. "The incident in question was reported to police and it will be filed as a criminal case. The confrontation was also captured on video. Police viewed the video and are moving forward with a criminal case against a visiting supporter. Due to the ongoing investigation, FC Dallas is unable to comment further on the incident."
The altercation during the match was just one of multiple incidents between the two sets of fans. The report states that two Timbers supporters' banners were stolen by FC Dallas fans, with only one of them being returned. In addition, a Timbers fan reportedly had his scarves snatched away by an FC Dallas fan before security returned the lost items.
The Timbers defeated FC Dallas, 2-0.
—–
What do you think of this development? Think fan safety is an issue at MLS matches, or see this as an isolated incident?
Share your thoughts below.