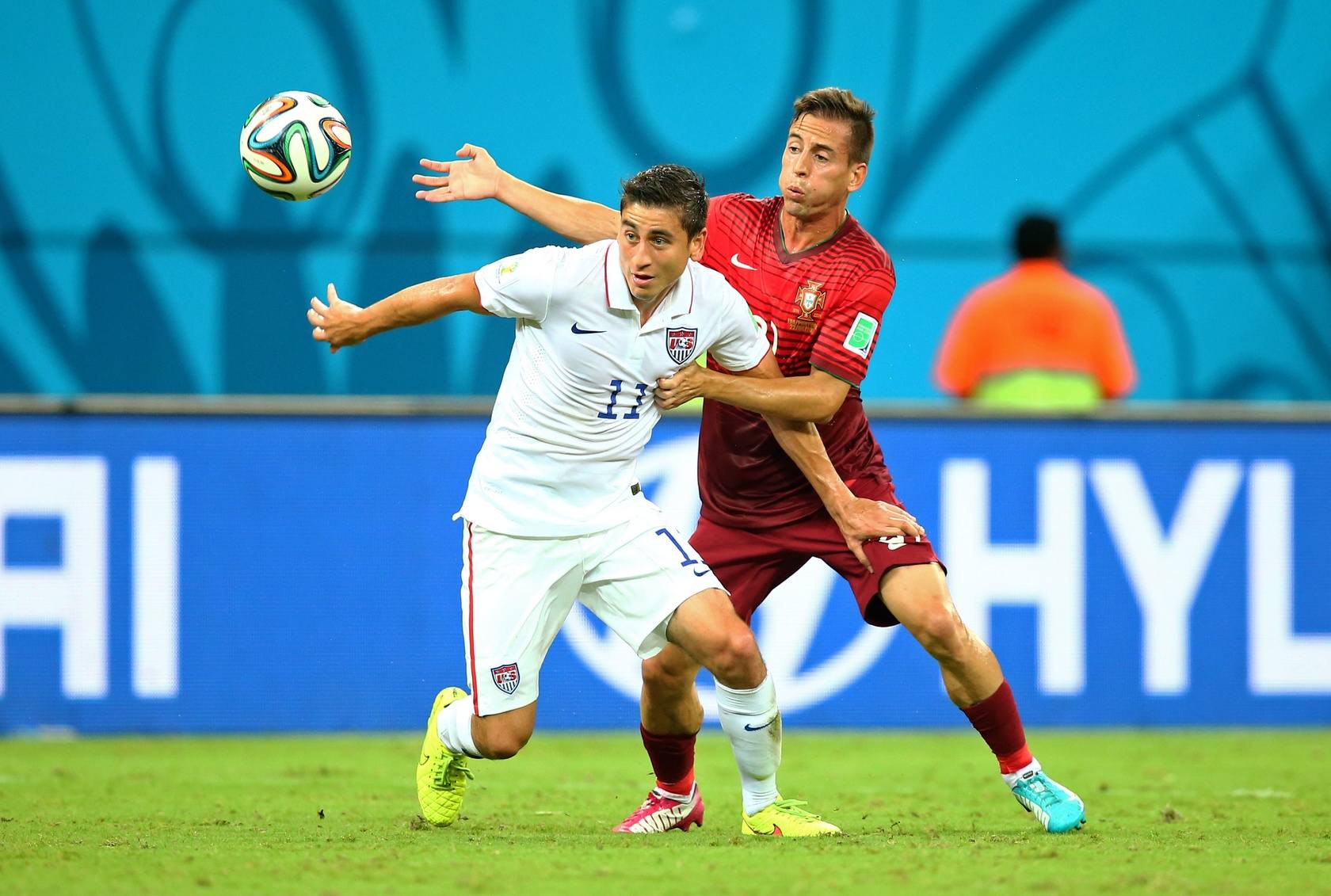 Photo by Mark J. Rebilas/USA TODAY Sports
By DAN KARELL
Alejandro Bedoya could be wearing the uniform of a different club as soon as this January.
According to a report in Goal USA, the U.S. Men's National Team midfielder will be assessing his options in the next transfer window after contract talks with his club Nantes broke down. Bedoya is currently playing on a three-year contract signed on Aug. 7, 2013, and would be able to sign a pre-contract agreement with another club as soon as June 2015, the report states.
"We had discussions with Nantes on a new contract but we couldn't reach an agreement" Bedoya's agent, Lyle Yorks, told Goal USA. "We will explore options with him in January and he could move then or in the summer."
Although currently sidelined with a thigh injury, Bedoya has started seven of eight games in Ligue 1 this season, with Nantes currently in fifth place in the standings. Last season, Bedoya scored six times in 32 appearances for the club in all competitions.
Bedoya joined Nantes after a two-year spell with Helsingborg in Sweden. It's possible that Nantes will wait until the summer to sell Bedoya, as the club are currently under a FIFA transfer ban until summer 2015 and Nantes would not be able to sign a replacement for the second half of the season.
In the last two years, Bedoya has become a regular for the USMNT under head coach Jurgen Klinsmann, starting all four games at the 2014 World Cup for the USA and playing in their last three friendly matches, including scoring against the Czech Republic in Prague.
———-
What do you think of this report? Do you see Bedoya leaving Nantes this winter? Where do you think he should move to? Do you believe MLS would attempt to sign Bedoya?
Share your thoughts below.