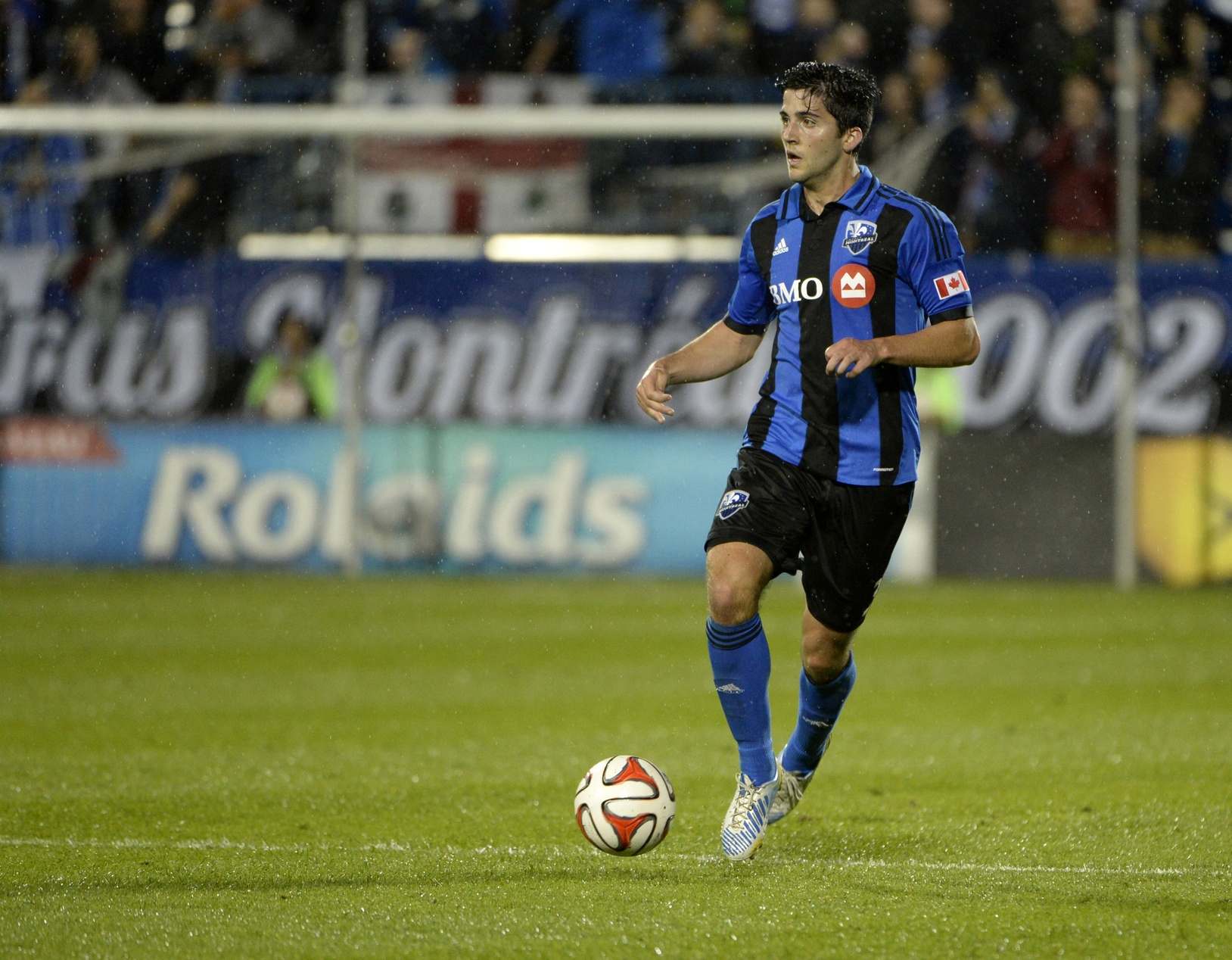 Photo by Eric Bolte/USA TODAY Sports
By DAN KARELL
In what's been a frustrating year for both the player and club, the Montreal Impact's Eric Miller closed out the season on a high.
The Creighton alum and former U.S. Under-20 player played the full 90 minutes in his 18th start of the season as the Impact tied first-place D.C. United, 1-1 in their regular season finale. Miller's strong performance was enough to award him SBI MLS Rookie of the Week.
Miller beat out Harrison Shipp and Steve Birnbaum for this week's award.
———-
What did you think of Miller's performance against D.C. United? Which rookie stood out the most to you in MLS Week 33?
Share your thoughts below.