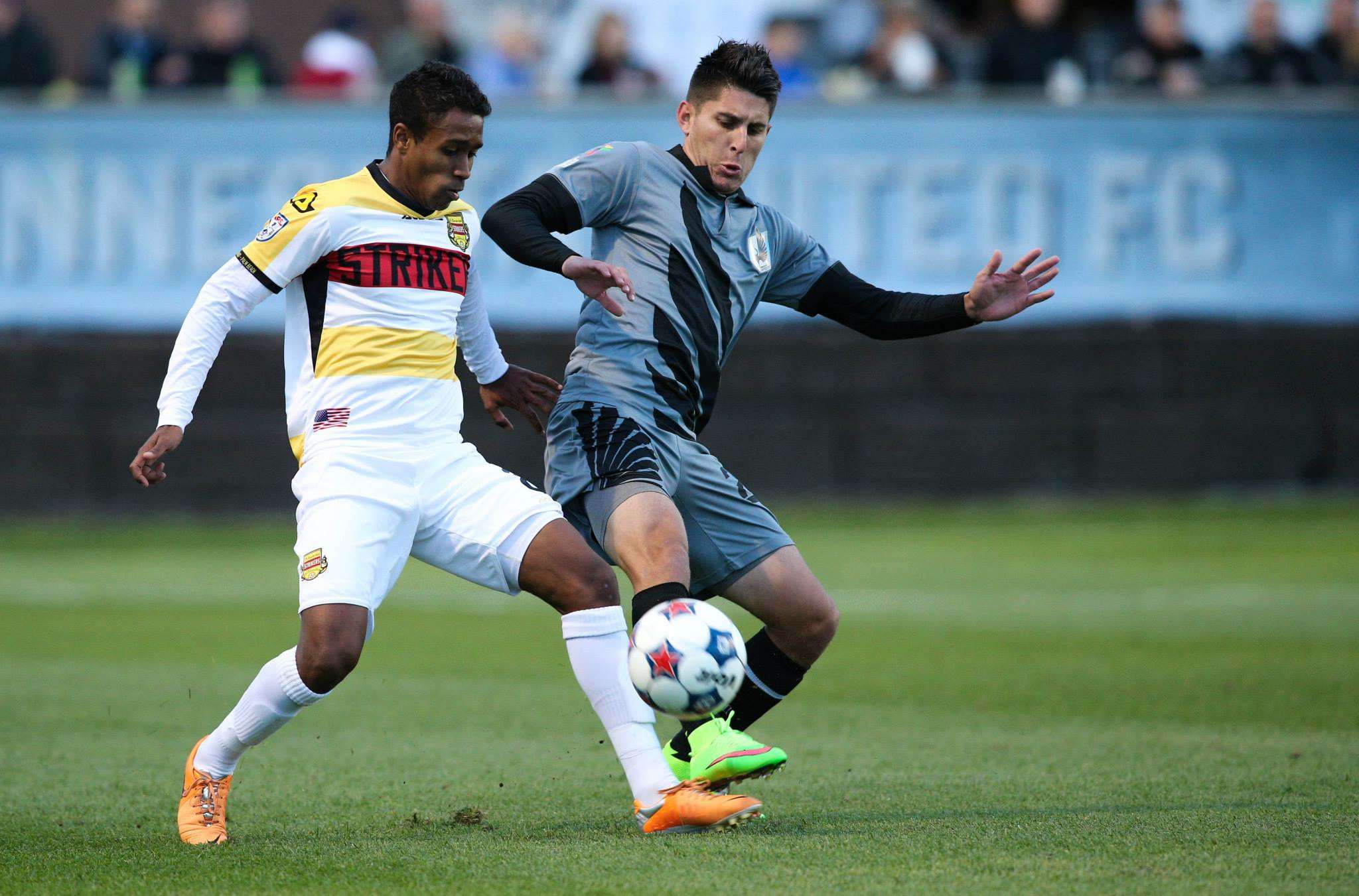 By EVAN REAM
It took nearly the entire NASL season for Minnesota United FC to secure home field advantage throughout the NASL Championship.
But that advantage could be gone in just one match as the No. 1 seeded Loons host the league's hottest side, No. 4 ranked Fort Lauderdale, Saturday in the single-elimination semifinals of the league's postseason.
The Strikers are unbeaten in their last seven matches, while United has struggled recently, winning just once in their previous five.
But if the Strikers are going to knock off Minnesota, they'll have to slow down United's powerful attack that features recent USMNT call-up Miguel Ibarra and NASL Golden Boot winner Christian Ramirez, who helped power an attack that topped the league with 47 goals in 27 games.
The Loons were anything but one-trick ponies in the regular season, featuring the third-best defensive record in the league in addition to their powerful attack.
Leading the strike team for the Strikers will be breakout star and 12-goal scorer Fafa Picault, who tallied four times in that seven game unbeaten streak.
Beyond Picault, goalscoring from the Strikers has come by committee this season, with twelve different players scoring league goals. English attacking midfielder Mark Anderson finished second on the team with just six goals.
Here's a look at the other playoff match-up this weekend in the NASL:
SAN ANTONIO SCORPIONS vs. NEW YORK COSMOS
If the New York Cosmos are to successfully defend their NASL title, they're going to have to knock off one of the leagues most in-form teams, and the team that beat them last Saturday.
Winners of four of their last six games, the No. 2 seeded San Antonio Scorpions host the No. 3 ranked Cosmos Saturday for the right to play, and possibly host, the NASL Soccer Bowl.
After finishing one point shy of Spring Championship winners Minnesota, the Cosmos have put up indifferent form, skidding to a .500 record over an unimpressive fall campaign where they gained just four more points than the spring season despite playing twice as many games.
Still, loaded with players such as European Championship winner Marcos Senna, former USMNT midfielder Danny Szetela and former MLS No. 1 draft pick Danny Mwanga, the Cosmos are more than capable of taking down any side in the four-team tournament.
Featuring a pair of former MLS defenders in Adrian Cann and Julius James, as well as MLS Cup-winning goalkeeper Josh Saunders, the Scorpions posted the best defensive record in the league, allowing less than a goal per game.