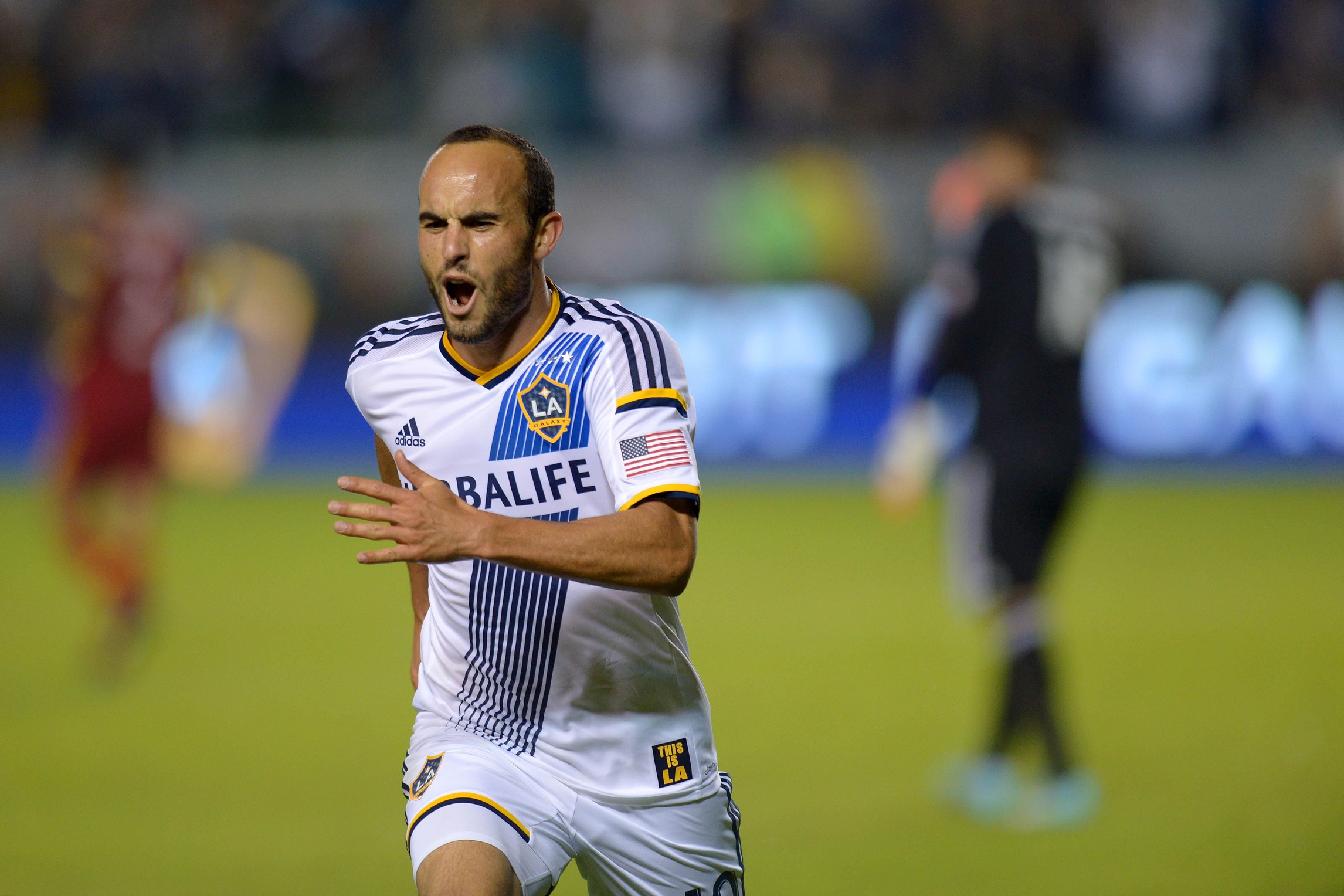 Photo by Jake Roth/USA TODAY Sports
By DAN KARELL
One of Landon Donovan's first tasks after retiring from professional soccer will be going into public speaking.
The National Soccer Coaches Association of America have tabbed Donovan to speak at their annual convention, set to take place on Jan. 16 in Philadelphia, Penn.. Donovan will by joined by a number of American and foreign coaches at the convention, and will be speaking about his career and rise in U.S. Soccer.
"It's been an interesting year but one that has had a positive impact on me, both personally and professionally," Donovan said in a statement. "I look forward to reminiscing about my soccer journey with some of the coaches who have helped me along the way, and I thank the NSCAA for creating this special opportunity to share my experiences with coaches from across the country."
Donovan and the LA Galaxy are currently preparing for the Western Conference finals of the MLS Cup playoffs, where they'll take on the Seattle Sounders. Donovan is aiming to take his record goals and assists totals to his sixth MLS Cup title.
"I speak on behalf of the Association and Convention attendees when I thank Landon in advance for attending our event in January," NSCAA CEO Joe Cummings said in a statement. "To have a player of his caliber share his insights on his journey, fresh off of a remarkable career, is truly an honor. I'm sure those in attendance will glean valuable knowledge to take back to their teams."
———-
What do you think of this news? Do you plan on attending and seeing Donovan speak? Do you see him doing more public speaking events after retirement?
Share your thoughts below.