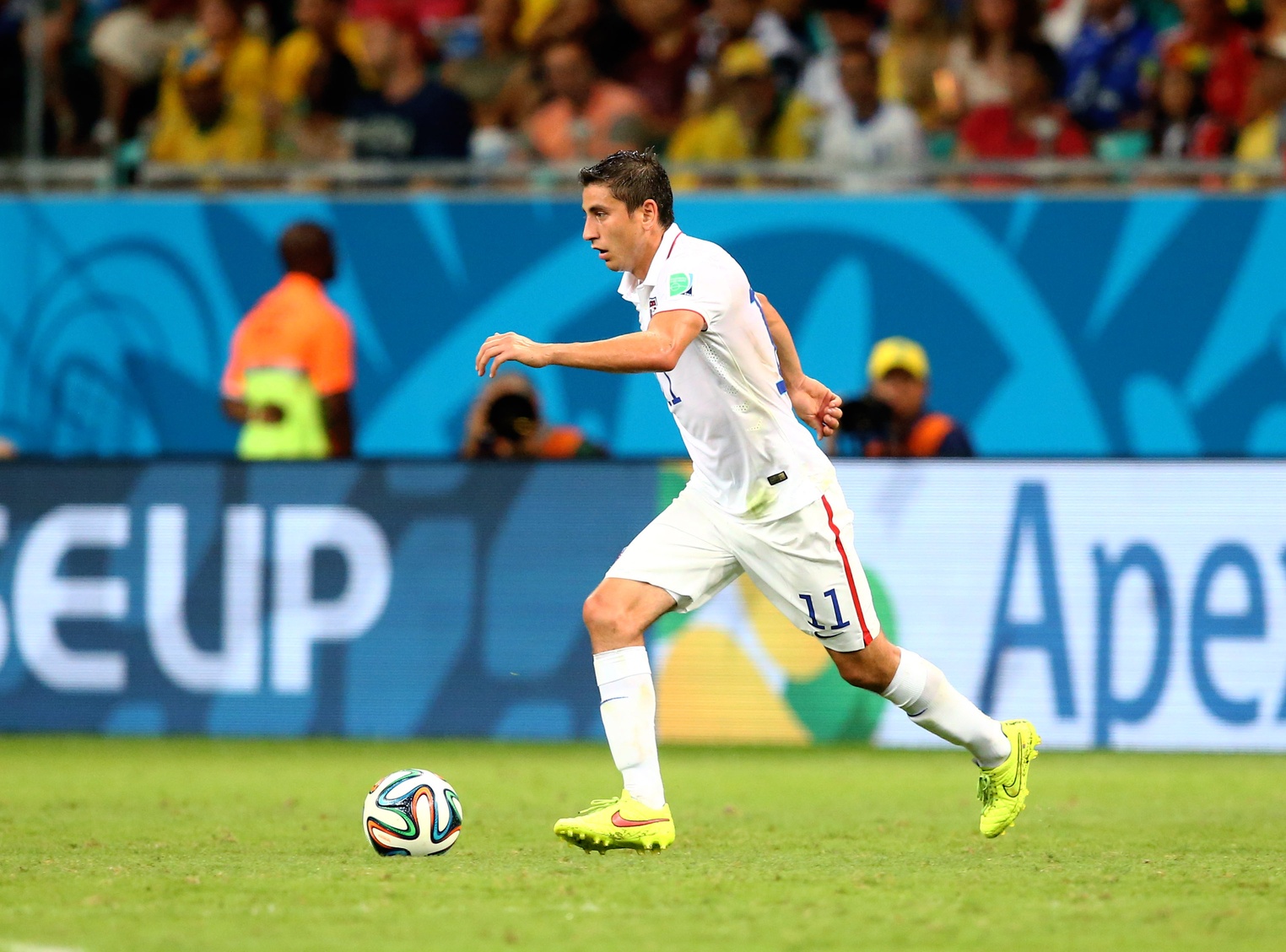 Photo by Mark J. Rebilas/USA TODAY Sports
By RYAN TOLMICH
Alejandro Bedoya would probably count his recent World Cup appearances as the most special matches of his career, but the U.S. Men's National Team midfielder is ready to add another match to that list of the most special matches he has ever played in.
Bedoya, who was born in New Jersey to parents of Colombian decent, will take the field on Friday against a Colombian national team he grew up watching and rooting for.
The latest in a family line of professional soccer players, Bedoya's father, Adriano, and grandfather, Fabio, played for Colombian clubs Millionarios and Deportes Quindío, respectively.
That connection ensures that Friday's clash will be an emotional one for Bedoya, whose family's allegiances will remain up in the air heading towards kickoff.
"It's a special feeling for me, my family, everybody," Bedoya said Wednesday. "My mom is actually coming from Miami to watch this game. Last time around, my grandfather was wearing a Colombia shirt at the game in Philly, so it's interesting. It's cool. Colombia is in my blood. I've got a lot of family that still lives there. I used to go there every summer, every year. It's definitely a special feeling.
"I grew up watching them play and for me to be able to play against this side of Colombia reminds me of 1994, when they had such a special team. This team is a strong and good team with a lot of good players, so I'm definitely looking forward to it."
In addition to the obvious emotions that come with facing your family's home country, Bedoya will also face the added pressure of adjusting to a new role within the team.
Bedoya, who has been mainly deployed out wide in recent years, has taken on a much more prominent role in the team's past three outings, as the Nantes midfielder has been given more time to display his ability on the ball.
"The past few games, starting with the game in Prague, the last two friendlies, I've been moved around a little bit," Bedoya said. "Versatility can be a good or bad thing, but I like to see it as a good thing where I can play different positions and try out new things. I think that the last few positions that I've played have given me a little bit more freedom just to get into spaces and get on the ball more.
"I'm liking it, but it's nice to be in here with a new group of guys to try new things. We've got tournaments coming up, but we want to finish 2014 on a good note against some good teams."