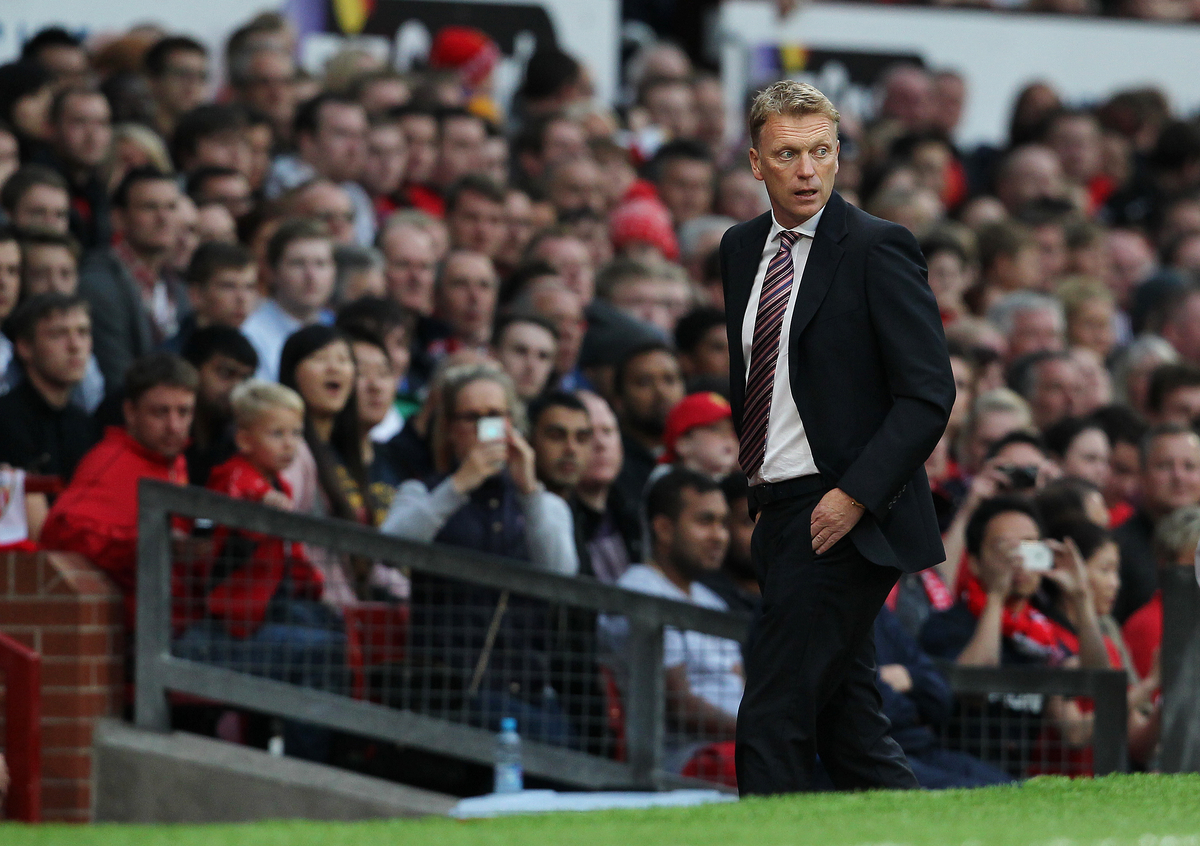 By CAITLIN MURRAY
Half a year after being unceremoniously sacked by Manchester United, David Moyes has a new coaching job.
Real Sociedad has hired Moyes to coach the La Liga side on 1.5 year deal, the club confirmed late Monday.
"Real Sociedad have reached an agreement with David Moyes, who has been appointed coach of the first team until June, 30 2016," Monday's brief statement said. "Details about the official presentation of Real Sociedad's new coach and who will form part of his technical team will be published tomorrow morning."
Moyes is expected to coach his first match for Sociedad on Nov. 22 against Deportivo.
His first order of business, it seems, will be helping Sociedad recover from a poor start to their season. They fired coach Jagoba Arrasate last week after he managed just one win in the team's first 10 league games of the season.
In April, Moyes was on the receiving end of a coaching change after he led Manchester United through one of their worst campaigns in club history. The club sat in seventh place of Premier League as defending champions when Moyes was ousted.
Here are some more news items to cap off Monday night:
DZEKO TO MISS BOSNIA QUALIFIER DURING 3 WEEK RECOVERY
Just four minutes into his start against Queens Park Rangers on Saturday, Edin Dzeko had to be subbed out for Manchester City.
Now, it appears that Dzeko suffered a calf injury and will be out for as long as three weeks, according to Bosnia-Herzegovina. That means he will miss Bosnia-Herzegovina's Euro Cup qualifier against Israel on Sunday.
"The injury is very serious and requires some recovery time, which unfortunately rules out the prospect of a swift return to action," said Bosnia-Herzegovina team doctor Reuf Karabeg in a statement on the team's website.
The injury may also rule him out for upcoming Premier League matches against Swansea and Southampton, plus a home game hosting Bayern Munich in the Champions League at the end of the month.
OSCAR SIGNS WITH CHELSEA THROUGH 2019
Oscar should remain at Stamford Bridge for quite a while.
Chelsea announced Monday they had signed the Brazilian midfielder to a contract extension through 2019.
"I am so happy because I love playing for Chelsea and living in England," Oscar said in a statement. "I have enjoyed playing here for two years, and now I have five more, so I am very happy."
Oscar, 23, joined Chelsea in 2012 and has certainly made an impression since then. He has started this season well, scoring three goals and setting up two others in the Premier League, where Chelsea is undefeated and sits on top, a full four points above the rest of the table.
—–
What do you think of this news? How do you think Moyes will do with Sociedad? What do you think of Dzeko's absence for Bosnia and Manchester City?
Share your thoughts below.