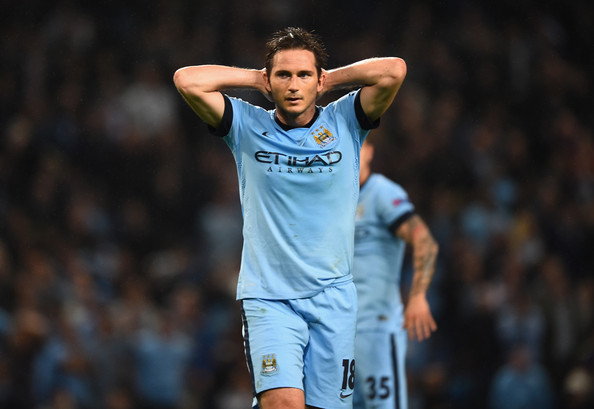 By RYAN TOLMICH
Despite all of the rumors surrounding his future, Frank Lampard's time with New York City FC will reportedly go on as scheduled.
With speculation swirling that the midfielder would extend his stay with Manchester City, Lampard's agent, Steve Kutner, denied the report to the New York Daily News, stating that such an extension was "not even discussed."
Kutner's statement comes just hours after The Daily Express reported that the former Chelsea midfielder would remain with Manchester City for the remainder of the Premier League season.
Lampard himself discussed his impending return to NYCFC Monday while also revealing that he could be ready to return from a leg injury for Wednesday's Champions League matchup with CSKA Moscow.
"All I can say is how much I'm enjoying it at City," Lampard said. "I'm contracted here until the end of December and my future will be at New York City at some stage. All I can do now is go week by week and play as well as I can when I am playing to bring a good contribution."
"When I left Chelsea, I thought I was going to be moving out of the Premier League and that was a different angle," Lampard continued. "That's all to come still but this is an absolutely brilliant time for me. I want to look back on it and say I enjoyed it – but more than that, I want to look back and say I made a bit of a difference in a positive way"
"What I will say is: for every minute I am here, I'll give it everything and we'll see how it goes."
—
What do you make of the Lampard rumors? What do you think of his time at Man City thus far?
Share your thoughts below.