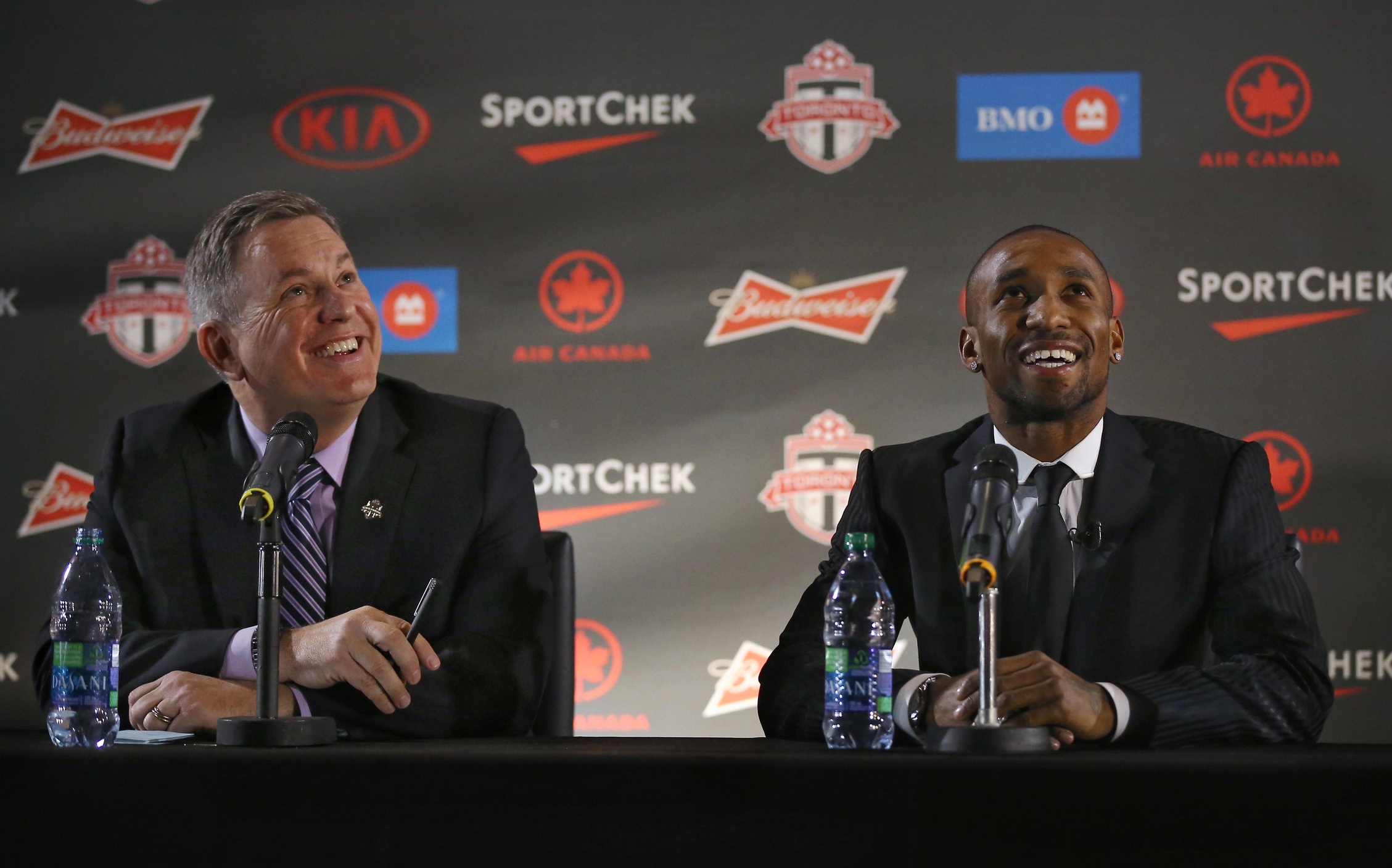 Photo by Tom Szczerbowski/USA TODAY Sports
By RYAN TOLMICH
After one of the most exciting offseasons in recent memory, Toronto FC's regular season was nothing short of disappointment.
Disappointment is unacceptable to Tim Leiweke, CEO of MLSE, who revealed that he expects the team to improve upon its regular season failings when they take the field to for the 2015 campaign.
However, TFC are currently facing an unknown future when it comes to star forward Jermain Defoe, who has been linked with a move back to England since the summer months. Leiweke, who is scheduled to step down from his position next summer, insists that he believes that TFC will be a better team next year even if Defoe opts to depart.
"As I've said before, Jermain Defoe was not a mistake," Leiweke said. "He is a very good player and I think in his heart, in his soul, a good man. But we have to determine does he want to be here. There's no DP that is ultimately going to leave this organization and we go backwards on the capital invested. That's not going to happen.
"We know where we are going. If we have a DP slot open, we already know who we're going after. And I am 100 per cent convinced we're going to be a better team on the pitch next year — without a lot of changes."
Leiweke went on to state that any deal involving Defoe would have to be one beneficial to the club, as TFC aren't planning on letting their expensive forward go without proper compensation.
"Jermain needs to decide if he wants to be here," Leiweke said. "If he does, then I think he's one of the great strikers in MLS. If he does not, then that situation is ours to ultimately decide — not his — because we own his contract. We're not going to give him away. And so we're in a good spot.
"The one thing I can promise our fans — one way or another, this will end well for TFC. (I) guarantee it."
—
What do you make of Leiweke's comments? How will TFC look next season? How do you expect the team to get better?
Share your thoughts below.