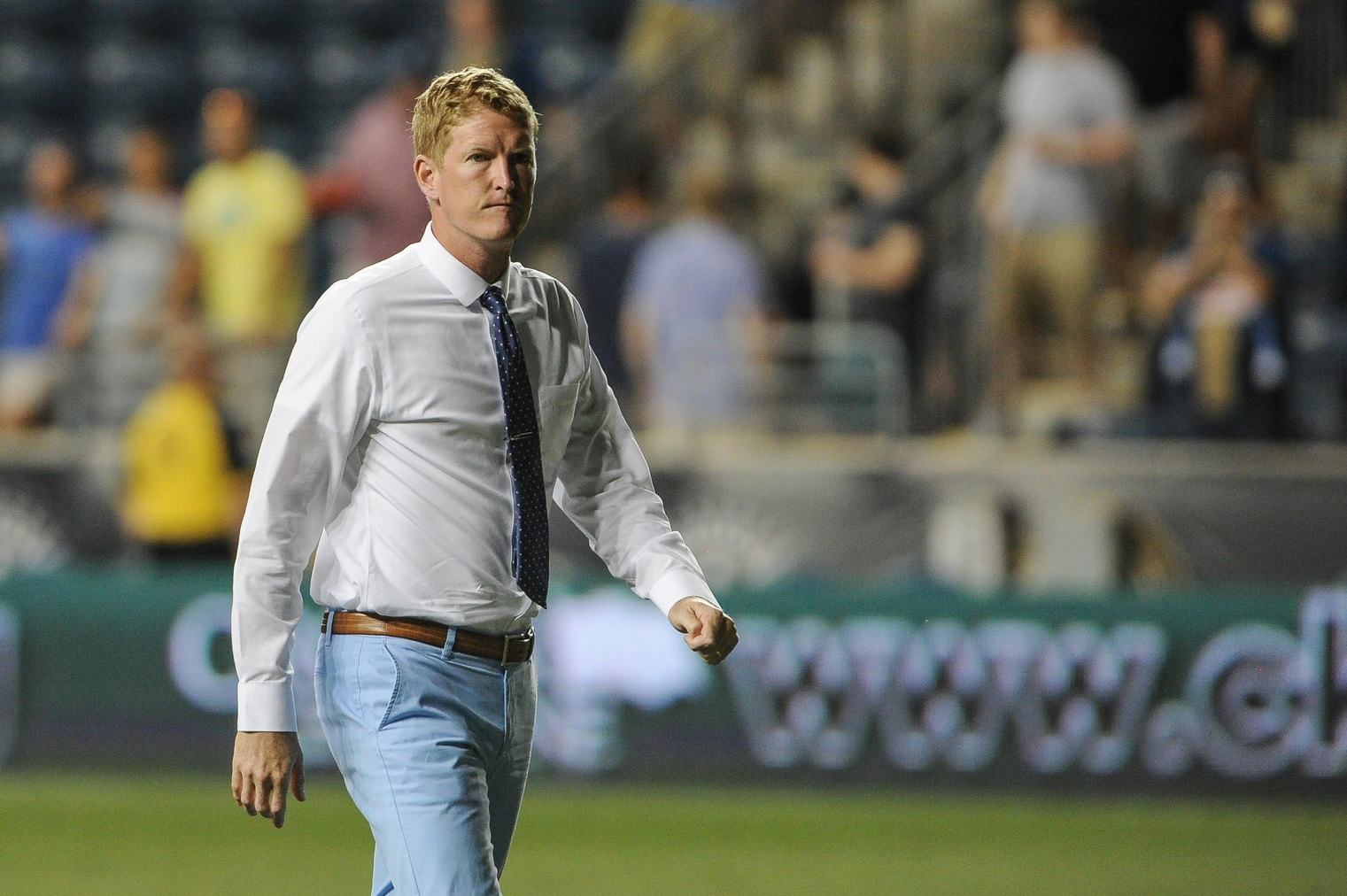 Photo by John Gellebter/USA TODAY Sports
By DAN KARELL
The Philadelphia Union have decided to stay in-house as they prepare for the upcoming MLS season.
The Union finally confirmed on Friday that they were removing the interim tag from Curtin's job and hiring him as the permanent head coach of the club. Curtin becomes the third permanent head coach in the club's short history.
"Jim is the perfect fit to lead our first team because he has worked through our system, understands our great fans and partners, and community, and shares our burning passion in delivering a winning product on the field," Union CEO Nick Sakiewicz said at a press conference. "Since taking over the reigns of this club, Jim has proven that he can compete and win.
"I've said from the outset of this coaching search that we were looking for a first team coach to help guide us to our goal of competing to win an MLS Cup, and Jim is our choice."
Curtin took over for former coach John Hackworth on June 10, after Hackworth won just three games in the club's first 16 games of the season. Curtin was named interim head coach at the time, a title he kept all the way through the season.
Since Curtin became over, he led the Union on an impressive run to the U.S. Open Cup final and also got the Union within arms reach of a playoff spot in the final few weeks of the season, only to fall just short. Curtin's record as the Union's head coach is 7-6-5.
———
What do you think of this