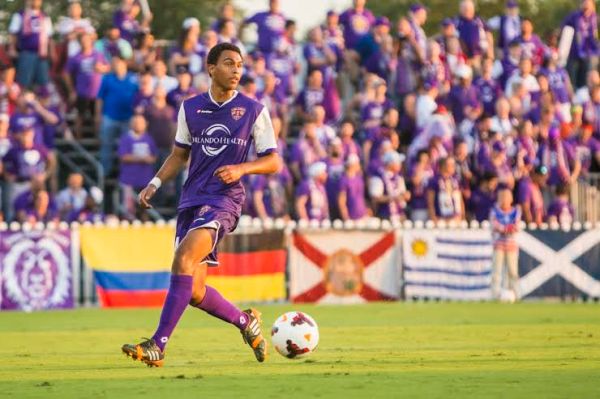 By MIKE GRAMAJO 
ORLANDO, Fla. — With a year of professional experience behind him, Orlando City's first Homegrown Player, Tommy Redding, will head across the pond to Sport Lisboa Benfica to prepare for his Major League Soccer debut.
"(At the) beginning of December he'll spend a couple of weeks at Benfica," Orlando City general manager Paul McDonough told SBI. "He's going to go away with the under-20 national team, and will come back and have the holiday with his family. I think every different environment he's exposed to, he's a sponge. When he gets exposed, he soaks it in and becomes a better player."
Orlando City and Benfica announced a strategic partnership in June, which paved the way for OCSC to sign Benfica academy products Rafael Ramos and Estrela to MLS deals. Redding, 17, played an integral part for the Lions in their last USL Pro season in 2014, and said shortly after the season that he'll like to train overseas in the offseason.
"It's super exciting for me personally," said Redding. "I think it's great for me to get in with the under-20 national team, and training with Benfica will be a great experience as well. All the work I put in this year is leading up to all of this and it makes me very happy."
McDonough also mentioned that Redding will also join the U.S. under-18 national team in their January camp, and expects him to be fully-fit once the ball gets rolling for Orlando City in March.
—
What do you make of this development? How will training with Benfica help Redding's game?
Share your thoughts below.