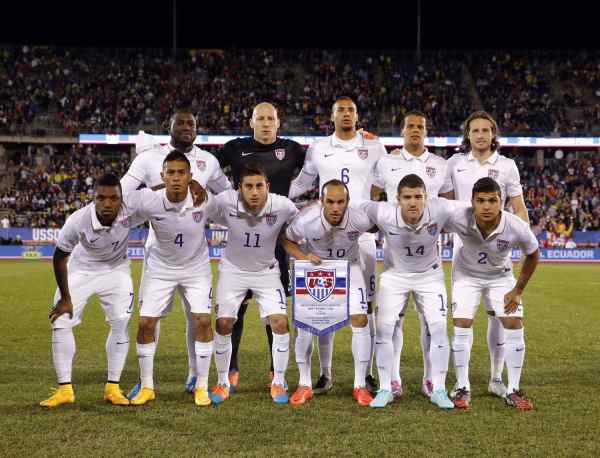 By IVES GALARCEP
LONDON- The Colombian National Team is a dangerous team as we saw at the recent World Cup, and if the U.S. Men's National Team doesn't play a good game on Friday, things could get ugly.
That is why Jurgen Klinsmann is very likely to go with a veteran lineup to take on the 'Cafeteros' at Craven Cottage on Friday. The team he has called in has a good mix of seasoned veterans as well as younger, less experienced prospects, but the likelihood is Klinsmann will leave the younger players for Tuesday's friendly against Ireland.
In my most recent Goal.com piece, I broke down what the starting lineups could look like for the upcoming U.S. friendlies, and the team we see face Colombia will have a serious World Cup feel to it.
Give my Goal.com story a read, and for a closer look at the team we could see take on Colombia on Friday, here is a more detailed breakdown:
Projected USMNT lineup vs. Colombia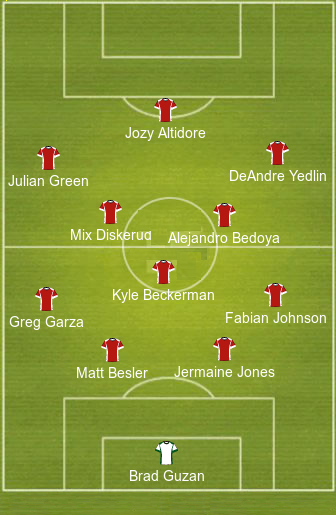 Some thoughts on the projected USMNT lineup that could face Colombia:
There are several players who could easily wind up starting, such as Geoff Cameron, who could start in place of Beckerman or Besler if either isn't sharp enough in training. Timmy Chandler is an option as well at left back. If Klinsmann wants to get extra conservative, he could start both Beckerman and Cameron alongside Diskerud, with Bedoya slotting in on the right wing.
And what if Klinsmann decides to go with a 4-4-2? Seems unlikely given the personnel at his disposal, and the opponent. The U.S. will want three central midfielders to congest the middle and limit Colombia's space in that area. Beckerman seems a safe bet to camp out in front of the back four, where James Rodriguez likes to work his magic for Colombia. It also doesn't help that there really isn't a player in camp who would be a good fit next to Altidore in a 4-4-2. A Chris Wondolowski-Altidore tandem wouldn't really work, and the rest of the forwards in camp are a bit too young to throw in against Colombia.
One interesting wild card to consider is Lee Nguyen. Could Klinsmann throw him into the starting lineup in his first camp under Klinsmann? Seems a bit ambitous, but Nguyen is in outstanding form and would fit well at the top of the midfield three. It is likely a long shot, but Klinsmann has pulled a few lineup surprises before.
What do you think of the proposed lineup? Who would you like to see start vs. Colombia?
Share your thoughts below.