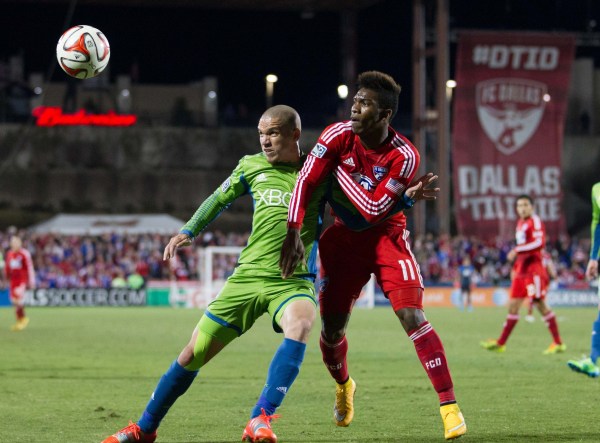 The Seattle Sounders are still alive for a third trophy this year, and if they are going to add an MLS Cup to their U.S. Open Cup and Supporters' Shield they will need to beat (or post a 0-0 tie) vs. FC Dallas tonight (10:30pm, NBC Sports).
The Sounders posted a 1-1 tie in the first leg in Texas, and will be heavily favored to win tonight in front of a packed house at CenturyLink Field.
FC Dallas has the attacking weapons to make things difficult for Seattle though, and Mauro Diaz is back from suspension to try and be the midfield maestro necessary to break down the Sounders' defense.
If you will be watching tonight's match, please feel free to share your thoughts, opinions and some play-by-play in the comments section below.
Enjoy the action.