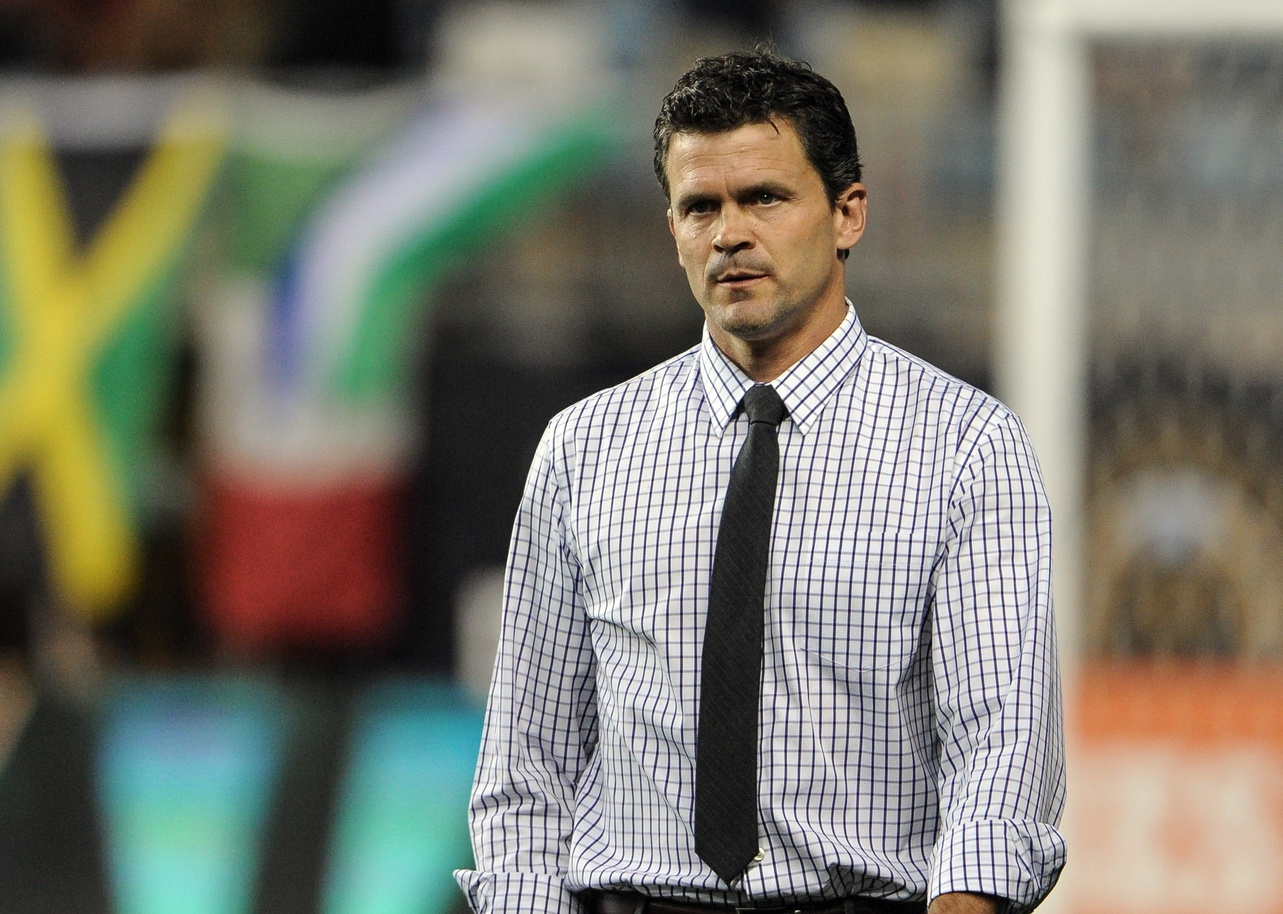 Photo by J

ohn Geliebter/USA TODAY Sports
By RYAN TOLMICH

Ahead of the team's maiden MLS voyage, Orlando City have added a bit more experience to the club's coaching staff.
Orlando City announced Monday that the team has added former San Jose Earthquakes head coach Mark Watson as an assistant coach. Watson, a former Canadian international defender, was head coach of the Earthquakes for 51 games after previously serving as an assistant for two-and-a-half seasons.
"As we continue to build our squad heading into our MLS debut, we are thrilled to add a coach of Mark's caliber and experience to our staff," said Orlando City Head Coach Adrian Heath. "Mark's expertise complements our existing technical staff and we look forward to his contributions as we continue to build and prepare the team for our MLS debut."
"It's a great opportunity to join Orlando City at such an important time," Watson added. "I'm looking forward to working together with Coach Heath and the excellent staff he has in place to help the team launch a highly competitive 2015 campaign."
Here are some more of Monday's MLS news and notes:
MERAM CALLED UP TO IRAQ SQUAD FOR GULF CUP OF NATIONS
Justin Meram is set to become the first MLS player to represent the country of Iraq.
The Columbus Crew announced Monday that the midfielder has been called up ahead of the Gulf Cup of Nations. Meram will now join Iraq for group stage matches against Kuwait on November 14, against Oman on November 17 and the United Arab Emirates on November 20.
Meram made 19 starts in 32 appearances for the Crew this season and scored eight goals while providing four assists. The 25-year old scored a goal in the first leg of the team's Eastern Conference semifinal series against the New England Revolution, who eliminated the Crew Sunday.
ORLANDO CITY ANNOUNCE HOSTING OF JANUARY TOURNAMENT
Although the club will not be playing, Orlando City are set to host a preseason tournament featuring a quartet of international sides.
The club announced Monday that Brazilian sides Corinthians and Fluminese will join Germany's Bayer Leverkusen and FC Koln for the Florida Cup, a preseason tournament set to take place between Jan. 15-17 in Orlando and Jacksonville.
"Orlando City is delighted to help bring premier world class soccer to Central Florida, reinforcing our commitment to fans and the community while further strengthening the region's reputation as the 'Soccer Capital of the South'," said Orlando City SC Founder and President Phil Rawlins.

"Orlando City will help present the tournament in 2015 since we are 100 percent focused on building our roster for the Lions' historic MLS debut," added Orlando City Chairman and Majority Owner Flávio Augusto da Silva. "We are looking forward to a successful tournament this year and our possible participation in future years."
—
What do you think of the Watson hire? How do you expect Meram fare with Iraq? Interested in the tournament hosted by Orlando City?
Share your thoughts below.