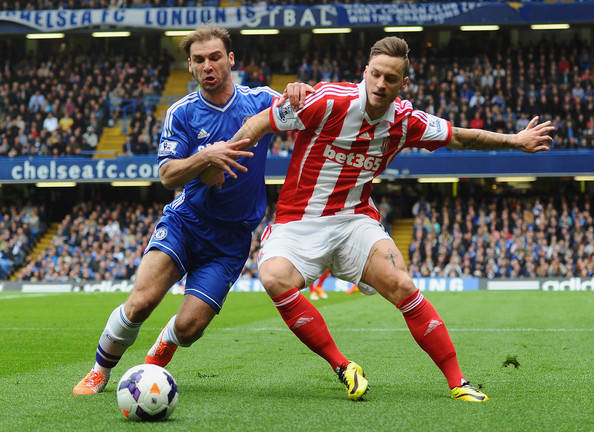 By RYAN TOLMICH
Two days after Manchester City pushed themselves to a tie atop the table, Chelsea head north for a visit to the always-pesky Stoke City.
Chelsea enter Monday two weeks removed from their first and only slip-up of the season, a 2-1 loss at St. James Park to Newcastle. After following the misstep with a 2-0 victory over Hull City, the Blues will need at least a point to maintain sole possession of first place heading into Christmas.
Stoke, meanwhile, enter with a mixed 1-1-1 record in their last three contests, with the highlight coming in an upset victory over Arsenal at the Brittania Stadium. Currently nestled in 13th, the club sits just four points out of the relegation zone.
Both sides are expected to see the return of key contributors, as Stoke playmaker Bojan Krkic and Chelsea goalkeeper Thibaut Courtois are in the lineup following injuries, while U.S. Men's National Team defender Geoff Cameron is also in the Starting XI.
If you will be watching today's action, please feel free to share your thoughts, opinions and some play-by-play in the comments section below. Enjoy the action.