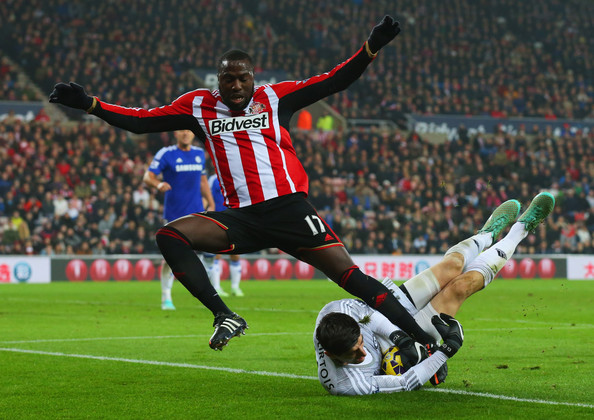 By FRANCO PANIZO
The month-long winter transfer window in Europe is set to open in a little more than a week, and that could lead to several U.S. Men's National Team players switching addresses.
They are probably hoping so, at least.
With a chance at starting anew presenting itself, a number of Americans will be hoping to move clubs in January much in the same way that Brek Shea did last week when he left a bad situation at Stoke City to join Orlando City. No, not everyone will want to head to MLS at this point in their careers, but they are still likely to seek a new home in order to stay sharp, fit and in contention for Jurgen Klinsmann's 2015 Gold Cup roster.
Mix Diskerud, Juan Agudelo and Freddy Adu will all likely be on the move given their free agent statuses, but there are others who are currently under contract that could also enjoy a change of scenery.
Here is a closer look at the foreign-based U.S. pool players who might benefit from finding a new club this winter:
JOZY ALTIDORE
The veteran forward said back in the fall that he would seek a move in January if his playing situation at Sunderland didn't get better. While it has improved somewhat, Altidore is still a spot-starter, so a move away from the Black Cats seems likely. There is reported interest from Werder Bremen and Lille, but Altidore should have plenty other options available to him.
JULIAN GREEN
The loan move from Bayern Munich to Hamburg was supposed to produce consistent playing time for the teenage prodigy, but regular minutes have been hard to come by. Green has played in just five games and started only once, amassing a whopping total of 111 minutes through the first half of the Bundesliga campaign. A return to Bayern is unlikely to provide him with the desire repetitions he seeks, but a loan move to a 2. Bundesliga side could perhaps be beneficial.
FABIAN JOHNSON
Coming off a strong World Cup showing, Johnson jumped over to a bigger club in Borussia Moenchengladbach with the hopes of cementing a starting role. That has not happened yet, as the versatile veteran has gotten the nod in only three of his 10 Bundesliga appearances this campaign. His situation might not seem all that bad given that he has also seen time in the DFB Pojal and UEFA Europa League, but he has just one start in all those competitions since the start of November.
SACHA KLJESTAN
After a move to the LA Galaxy fell through this past summer, Kljestan has tried to rectify his standing at Anderlecht without too much success. The midfielder has seen an improvement in that department in recent weeks, but it has only been slight at best. In total, Kljestan has eight combined starts for the club despite it being involved in the UEFA Champions League, the Coupe de Belgique and Pro League.
BOBBY WOOD
Things looked promising earlier this season for Wood, but not so much anymore. The youngster has been dropped from 1860 Munich's first team and there do not appear to be any signs of him making a return any time soon. A promising prospect that Klinsmann was looking at more closely in recent months, Wood will need to find a better situation pronto if he wishes to keep himself in the U.S.'s conversation during the first half of 2015.
—–
Which of these players do you think needs a move the most? See any of them breaking through at the club they're currently at? Where should each of them go if they do switch addresses?
Share your thoughts below.