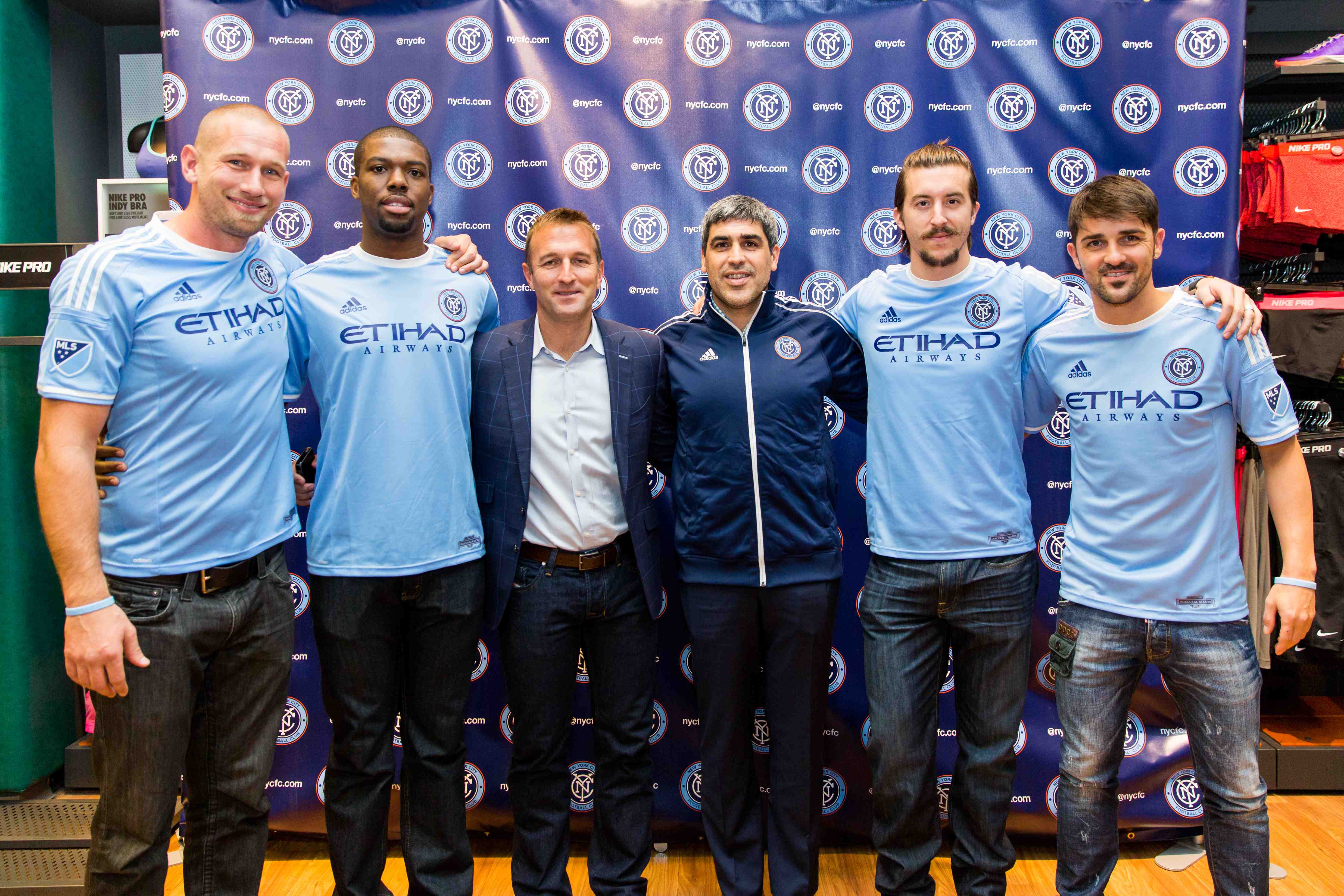 By DAN KARELL
Frank Lampard's club future will be determined in the next couple of weeks.
The New York City FC Designated Player signing has spent the last four months on loan with Manchester City and some impressive performances have raised speculation that Lampard's loan could be extended.
Speaking at a question and answer session in Manhattan at a public event on Thursday, both NYC FC head coach Jason Kreis and sporting director stated that a decision on whether Lampard will join NYC FC full time in January or not would come by mid-December.
"The decision should be made in the middle of December," Kreis said, via the New York Times. "It will be made by the people that own this club, and I have full trust that they're going to make a decision that's going to be best for Frank, best for Manchester City and best for New York City. At the end of the day I have full trust in that decision and we will live by whatever it is."
Both Kreis and Reyna said that no matter the decision, they would "respect and support" it. The decision is expected to come from both club's technical staffs and Man City's chairman Sheikh Mansour bin Zayed al-Nahyan.
Kreis admitted that he'd prefer to have Lampard available for the first day of preseason, on Jan. 24.
"In an ideal world, for me, we want our players to be with us from day one," Kreis said. "And day one for us is January 24."
Man City head coach Manuel Pellegrini recently told reporters in England at a press conference that he was open to the idea of extending Lampard's loan, but the decision had to come from the player himself. If Lampard wants to start the season in New York, Pellegrini said, he wouldn't stand in the way.
After spending 13 years at Chelsea, Lampard signed a Designated Player contract with NYC FC on July 24. One week later, his loan move to Man City was confirmed. Lampard has made nine English Premier League appearances this season, mostly off the bench, scoring three goals.
————–
What do you think of this development? Do you see Lampard arriving for NYC FC preseason on Jan. 24? Do you see Man City extending his loan?
Share your thoughts below.