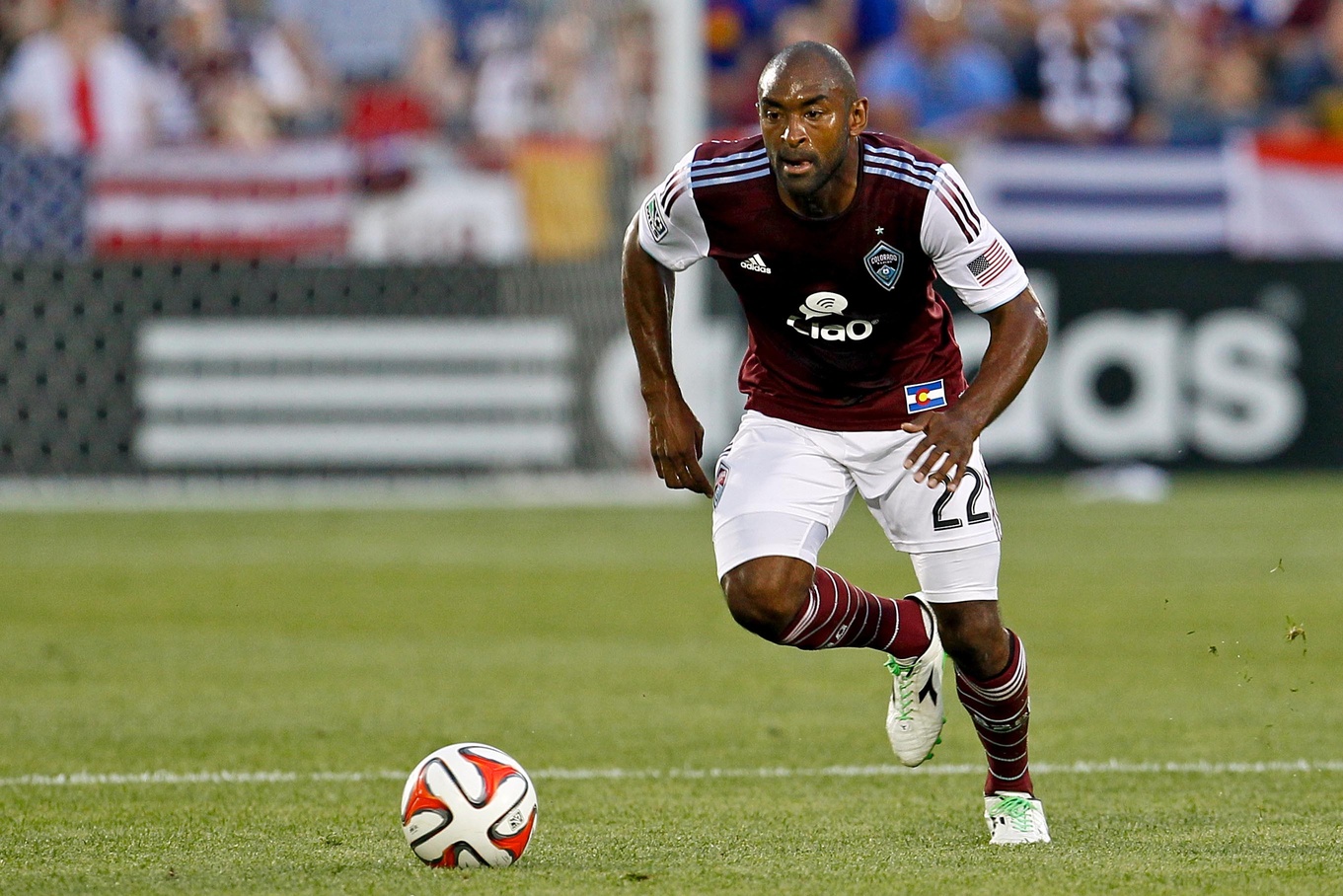 Photo by Isaiah J. Downing/ USA Today Sports
By RYAN TOLMICH
After a fairly tame opening stage of MLS' Re-Entry Draft, the San Jose Earthquakes and Houston Dynamo led the action in Thursday's second phase.
The Earthquakes used the draft to add veterans Marvell Wynne and Sanna Nyassi, while the Dynamo added young forward Chandler Hoffman and experienced midfielder Nathan Sturgis.
The opening selection in Thursday's draft came via the Montreal Impact, who used their selection on 2008 MLS Best XI defender Backary Soumare. Meanwhile, FC Dallas used their pick to reunite the club with foward Atiba Harris, who played for FC Dallas 2009-10, while the New England Revolution grabbed Tristan Bowen.
Expansion side Orlando City rounded out the days selections with their choice of goalkeeper Josh Ford, formerly of the Seattle Sounders.
Teams now have seven days to make a bonafide offer to their selections, while any players not selected will be made available on a first come, first serve basis.
Have a look at the list of selections below:
Montreal Impact – Bakary Soumaré
San Jose Earthquakes – Marvell Wynne, Sanna Nyassi
Colorado Rapids – PASS
Chicago Fire – PASS
Houston Dynamo – Chandler Hoffman, Nathan Sturgis
Toronto FC – PASS
Philadelphia Union – PASS
Portland Timbers – PASS
Sporting Kansas City – PASS
Vancouver Whitecaps FC – PASS
Columbus Crew SC – PASS
FC Dallas – Atiba Harris
Real Salt Lake – PASS
D.C. United – PASS
New York Red Bulls – PASS
Seattle Sounders FC – PASS
New England Revolution – Tristan Bowen
LA Galaxy – PASS
New York City FC – PASS
Orlando City SC – Josh Ford
—
What do you make of Thursday's Re-Entry Draft? Which players do you expect to step in and contribute in 2015?
Share your thoughts below.