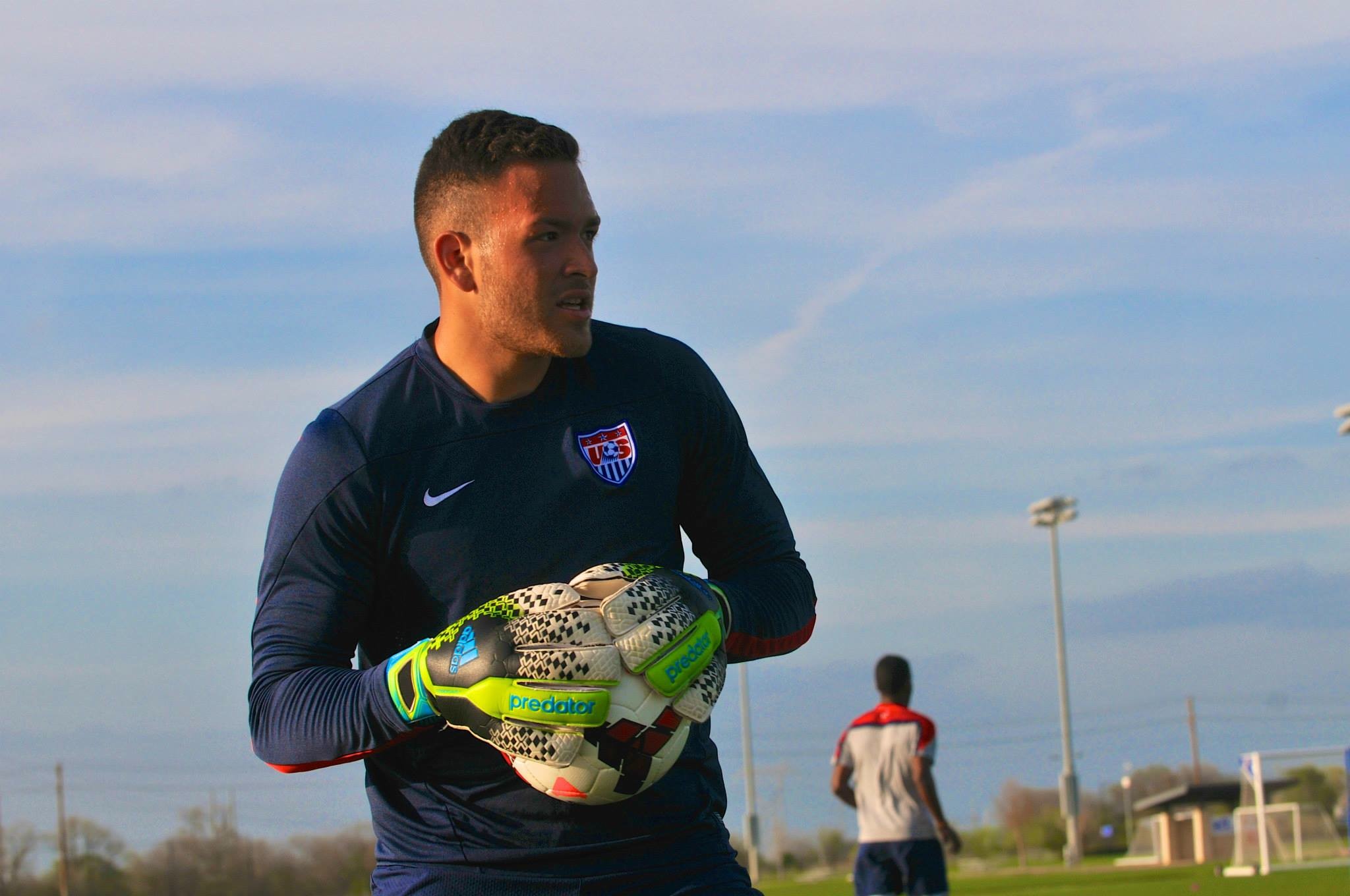 By DAN KARELL
The U.S. Under-20 Men's National Team lost a player who was likely a sure bet to make their squad for the 2015 CONCACAF U-20 Championships to another national team.
New York Red Bulls Homegrown signing goalkeeper Santiago Castaño has accepted a call-up to the Colombia U-20 National Team, a source told SBI Soccer. The decision to join up with the Colombia U-20s squad comes as a surprise, as Castaño had been called-up to the U.S. U-20s for a camp this week in Honduras and has regularly played for the U.S. U-18s and U.S. U-20s over the past three years.
Castaño, born to Colombian parents in Queens, N.Y and raised in New Jersey, is joining Colombia U-20 ahead of a crucial period. Head coach Carlos "Piscis" Restrepo has called in a 26-player squad for a training camp in Cali, and the final 23 will take part in highly-anticipated South American Youth Championship held in Uruguay from Jan. 14 through Feb. 7.
The 19-year-old goalkeeper signed with the Red Bulls ahead of the 2013 season, but has failed to make a first team appearance in league action.
He split his time this summer with call-ups to the U.S. U-20s, making four appearances, all starts, in international matches, and playing with the U.S. U-20s during the Dallas Cup, NTC tournament, Argentina camp in September, and Spain training camp in November.
Castaño reportedly said in an interview this year that he dreams of playing for the Colombian National Team some day.
U.S. Soccer are currently in the process of calling up a replacement to take Castaño's spot in the U.S. U-20 squad during their week-long training camp in Honduras.
———–
What do you think of this development? Surprised to see Castaño chose Colombia over the USMNT?
Share your thoughts below.