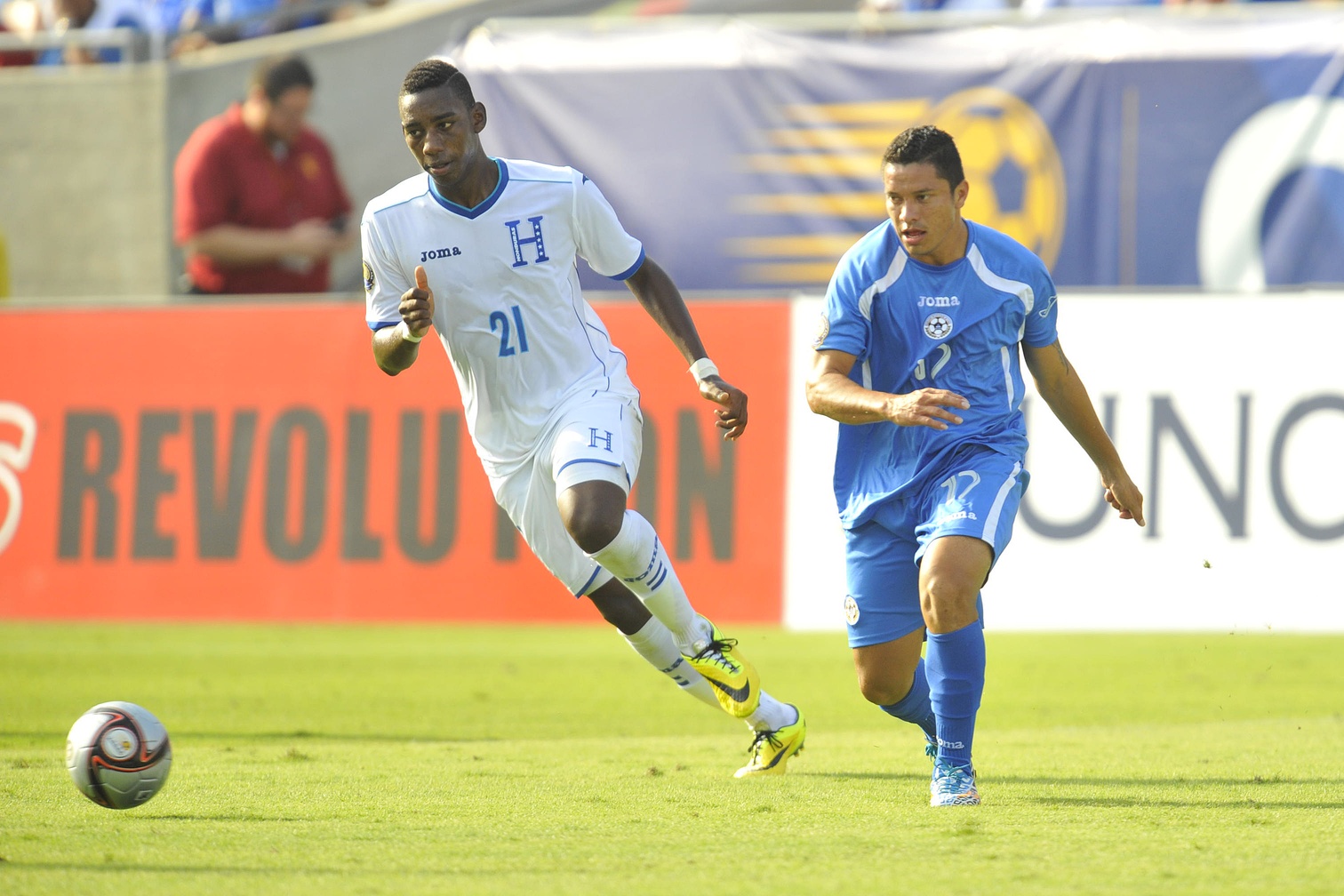 Photo by Gary A. Vasquez/USA Today Sports
By RYAN TOLMICH
After taking the experienced route by adding Kaka as the club's first Designated Player, Orlando City SC have infused a little bit of youth into the team with the team's second marquee signing.
Orlando City announced Monday that the club has signed Honduran international Bryan Rochez as the club's second DP. The 19-year-old forward is set to join Orlando City from Real C.D. Espana ahead of the 2015 season. Per club and league policy, terms of the deal were not disclosed.
"We're extremely delighted that Bryan is joining us for the 2015 season," said Orlando City Head Coach Adrian Heath "He's a player that we've had our eyes on for quite some time now, as we believe that he has the ability to contribute to the team straight away."
Rochez scored 29 goals in 59 games, including eight in 18 matches in 2014, during his time at Real C.D. Espana, who feature in the Honduras Primera division.
In addition, Rochez made his senior international debut for Honduras' national team in September's Copa Centroamericana while making six total international appearances.
Per the 2014 MLS roster rules, Designated Players 20-years old or younger only count for $150,000 towards the team's salary cap number. It's unclear whether this designation will remain next season as the players union and league negotiate a new collective bargaining agreement.
—-
What do you think of the signing? How do you see Rochez fitting in with Orlando City?
Share your thoughts below.