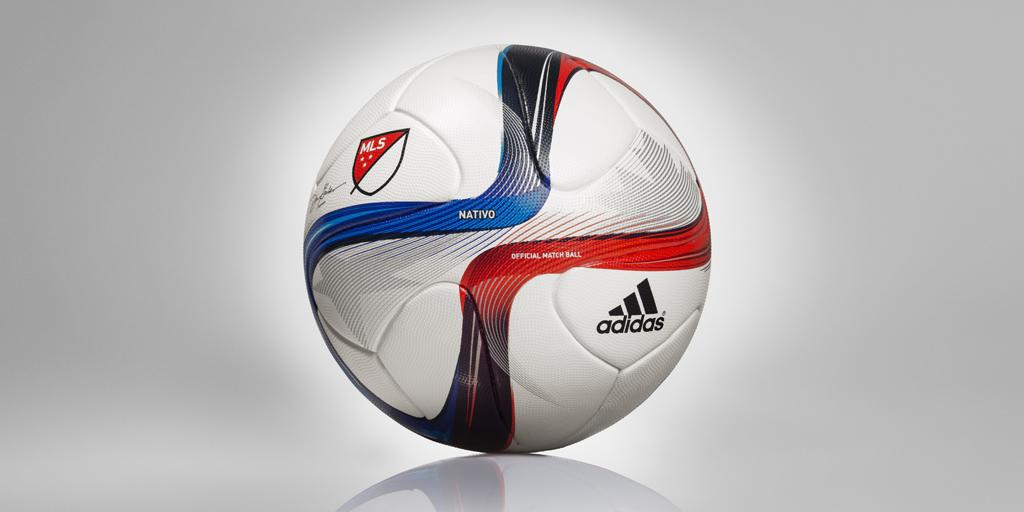 By DAN KARELL
Say good bye to the Brazuca and say hello to Nativo.
The new MLS official match ball, which will be used during the 2015 season, follows closely along with MLS' "next" theme that included changing the league's crest. The ball features colors of both the flags of the USA and Canada, and according to Adidas is "the most tested ball ever."
"Our partnership with MLS is incredibly important to us because together, we're ensuring our homegrown athletes have viable opportunities to play soccer at the highest level," Ernesto Bruce, director of soccer at adidas America, said in a statement. "Entering the league's 20th season, we're excited to bring our most advanced ball ever to the soccer pitch so we can help players perform at their best."
According to the release on MLSSoccer.com, the ball contains six identical panels to "optimize aerodynamics, stability, and symmetry in flight," and features the materials and technology used in the Brazuca ball.
———
What do you think of the Nativo? Like the design? Think it's another marketing ploy?
Share your thoughts below.