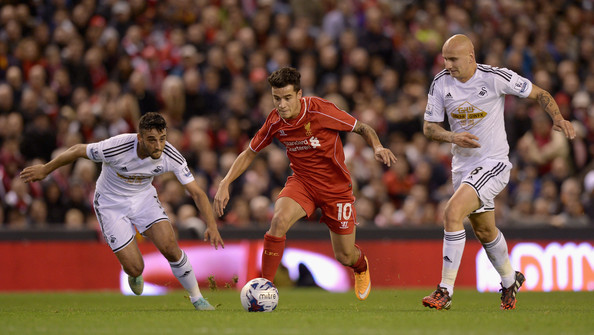 By RYAN TOLMICH
The Premier League has one final matchup on the schedule before closing the book on an eventful 2014 as Liverpool play hosts to visiting Swansea City.
Liverpool, who previously knocked off Swansea in Capital One Cup action back in October, enter Monday's action fresh off a slump-busting 1-0 victory over Burnley on Boxing Day, as the Reds were led by a Raheem Sterling finish. Liverpool manager Brendan Rodgers, who managed Swansea from 2010-12, will once again turn to goalkeeper Simon Mignolet, who is back in the starting XI after initially being benched for the now injured Brad Jones.
Swansea, meanwhile, picked up a 1-0 victory of their own on Boxing Day via a Gylfi Sigurdsson free kick. The Swans will once again be led by forward Wilfried Bony, who enters Monday sixth in the Premier League with eight goals.
If you will be watching today's soccer action, please feel free to share your thoughts, opinions and some play-by-play in the comments section below.
Enjoy the action.