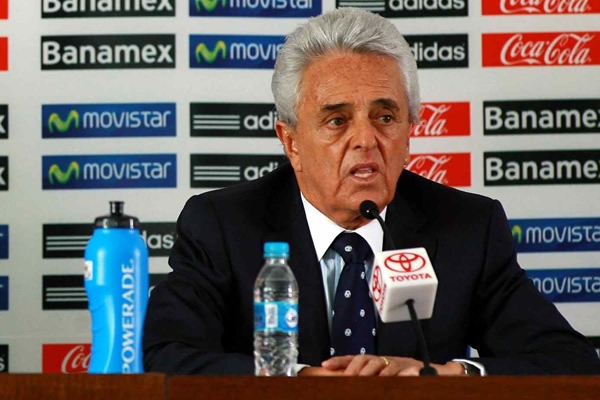 By RYAN TOLMICH
While the U.S. remains uncommitted regarding a potential 2026 World Cup bid due to current FIFA rules, Mexico has stated their intentions of joining Canada in bidding for the upcoming tournament.
Mexican federation president Justino Compeán has revealed that Mexico believes that it is deserves hosting duties after going 40 years without having a World Cup on home soil.
"This country? Why not? It also deserves a third World Cup, so the competition is going to be good, and I hope that our referee is impartial. We're going to have Canada, the United States and Mexico giving it their all [to land the World Cup],"Compeán said. "Obviously, from 1986 to 2026, it's a lot of years — 40 years — and so yes, we have the right to raise our hand, and we will have the stadiums."
Mexico, who have hosted the World Cup twice in their history, features a series of World Cup-scaled venues, including the soon-to-be rennovated Estadio Azteca and a new stadium in Monterrey that is set to open in 2015.
It is widely believed that the 2026 tournament will be awarded to a nation in North America, who haven't hosted a World Cup since the 1994 incarnation that took place in the U.S.
However, the U.S. have stated that they will not make a bid for the tournament unless FIFA amend rules regarding the bidding process, although Canada has stated their intention of submitting a bid.
Mexico will now hope to use the 2016 FIFA World Congress, which will be hosted in Mexico, as an opportunity to impress delegates in an effort to increase the likelihood of being chosen.
"We want to have a World Cup," Compean said. "And also, I'll remind you that in 2016 we're going to have the FIFA World Congress here in Mexico, which [CONCACAF president] Jeffrey [Webb] helped us land. It's so important to have this Congress: 209 countries, 1200-1300 persons will be attending the Congress, and we have to show the other face of Mexico."
—
What do you think of a potential Mexico World Cup? How do you see the bid process playing out?
Share your thoughts below.