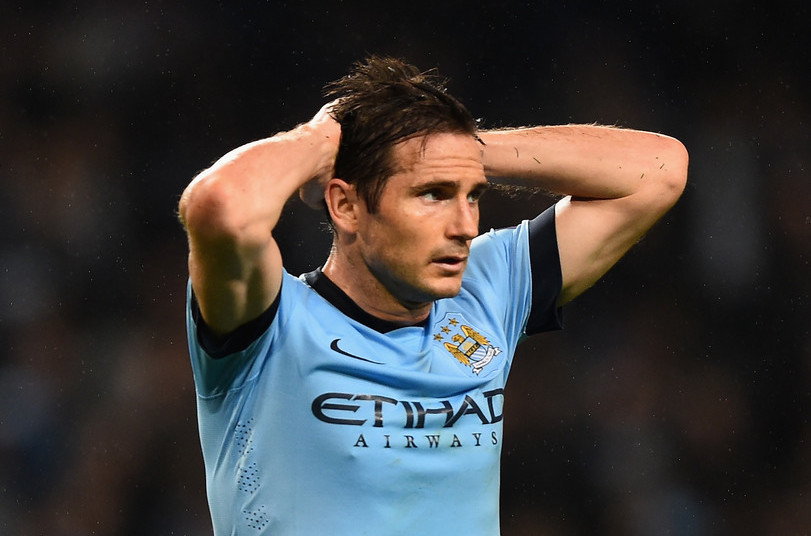 By DAN KARELL
The Frank Lampard saga at Manchester City is entering its eleventh hour as we speak, but for those who want a clue to whether or not he'll start preseason with New York City FC, one only has to listen to Man City manager Manuel Pellegrini's latest comments.
When asked whether extending Lampard's loan could potentially upset the NYC FC brass, Pellegrini responded, "I don't think so."
"That's why we have long conversations with all of them and I think that's just one club," Pellegrini continued. "I think that what's better for the club (Man City) is better for all the clubs."
Lampard became NYC FC's second Designated Player when he signed with the club in late July. Just a week later, he was loaned to parent club Man City in order to keep up his fitness ahead of NYC FC's inaugural season in MLS.
Since joining, Lampard has proven that he still has what it takes to compete in the English Premier League, albeit mainly off the bench, leading for Pellegrini to lobby for Lampard to extend his loan past December.
"I hope Frank's situation will be resolved in the next (few) days," Pellegrini said. "I said in the beginning it will be during December we are going to have the last decision. I repeat, Frank is very important for our team so I hope he will stay here."
NYC FC head coach Jason Kreis recently admitted that he'd rather have Lampard available on the first day of preseason training. If Lampard extends his deal through the end of the EPL season or even through the end of February, he'll be inching towards turning 37-years old, and his value for NYC FC could be more fleeting than anything.
————
What do you think of these comments? Do you believe this is the final straw? Expect to see Lampard in an NYC FC uniform on opening day?
Share your thoughts below.