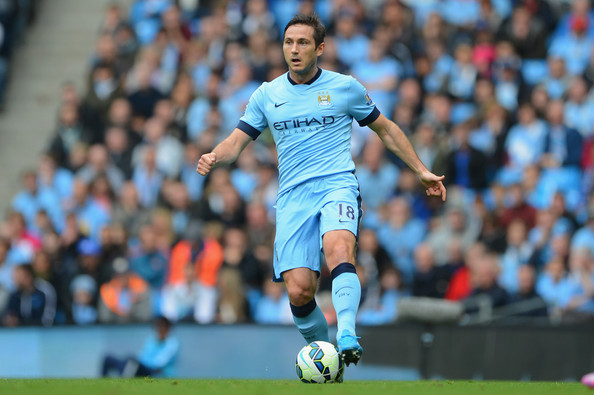 By RYAN TOLMICH
If manager Manuel Pellegrini has his way, Frank Lampard will remain with Manchester City for the rest of the English Premier League season.
Since joining Man City on loan last August, Lampard has proven that he still has the quality to compete in the EPL and Man City are hoping to keep him around at least through mid-February due to Yaya Toure's departure for the African Cup of Nations in January. The English midfielder's six-month loan deal from New York City FC, where he signed as a Designated Player last July, ends on Wednesday evening.
"If you ask me what I want, of course, it is for him to stay here until the end of the season," Pellegrini said in a press conference on Wednesday.
The Manchester City manager also put an end to reports stating Lampard would be unable to feature on New Year's Day due to a technicality in the agreement between Man City and New York City FC. With the loan ending on Wednesday and the EPL's transfer window only opening on Saturday, there's plenty of speculation as to how Lampard will be re-registered to play on Thursday against Sunderland.
Pellegrini though claims that this has been worked out, and he's preparing for Lampard to be available for the match.
"Yes, he is in the squad list for tomorrow," Pellegrini said. "I said in December that we would know about the future of Frank Lampard. I'll say it again: I think it is important for him to stay with us…He will play tomorrow. I hope (he'll be with us) until the end of the season."
The news is certainly a blow to NYC FC, which was counting on Lampard being available for the first day of preseason training in New York on Jan. 24. The club is now inevitably looking at a scenario where the soon-to-be 37-year-old Lampard will be joining the team in the middle of the MLS season, and not have an offseason to rest his body ahead of the grueling MLS schedule.
Lampard has scored four goals in 14 appearances for Manchester City this season.
—
What do you make of Pellegrini's comments? How do you see the Lampard situation concluding?
Share your thoughts below.