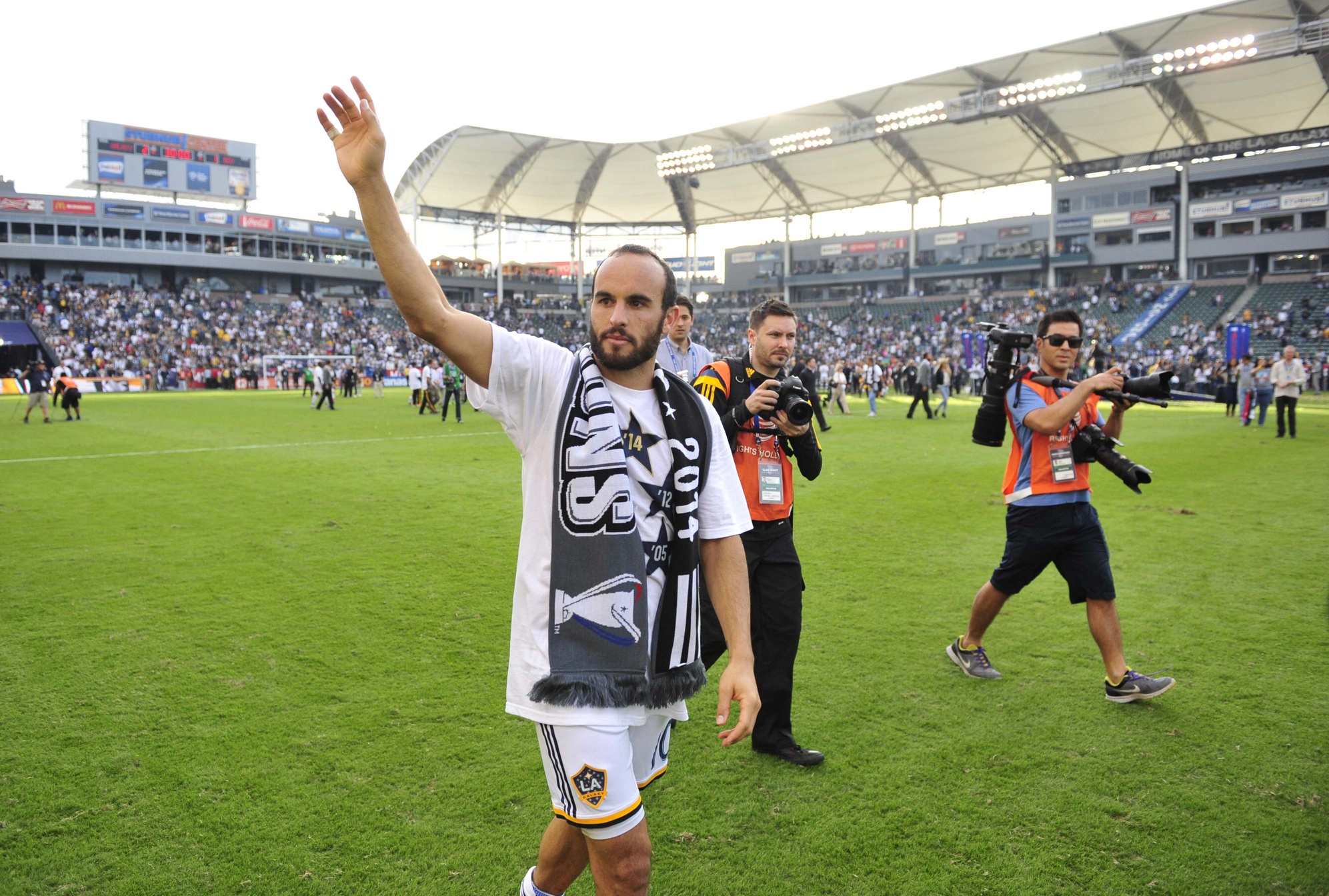 Photo by Gary A. Vasquez/ USA Today Sports
By RYAN TOLMICH
Four days into the post-Landon Donovan, the Los Angeles Galaxy are on the hunt for their next superstar.
Galaxy head coach Bruce Arena revealed as much shortly after the team's rally celebrating their championship victory, a record fifth. With Donovan having officially embarked on his journey into the sunset, Arena wants to ensure that Sunday's championship isn't the club's last by making the correct winter addition.
"We won't replace Landon," Arena said, while also stating that the potential signings each brought "different qualities." "But we're going to get another good player, no question about that. We're far enough to have some options. We'll see what happens in the next month or so."
Defender Omar Gonzalez echoed Arena's point that Donovan will prove irreplaceable in the coming months and years. With six MLS Cup trophies to his nam, there are few players available that can match the winning caliber of the American great, but Gonzalez is confident in his side's ability to find a piece to better the team going forward.
"We're going to have to figure it out. Obviously losing Landon is a big loss for us. He has giant shoes to fill," Gonzalez said. "It's up for Bruce to get the team together and make us focused off the bat in 2015 and go from there."
—-
What do you expect from the Galaxy in 2015? Which players would you expect the team to target?
Share your thoughts below.