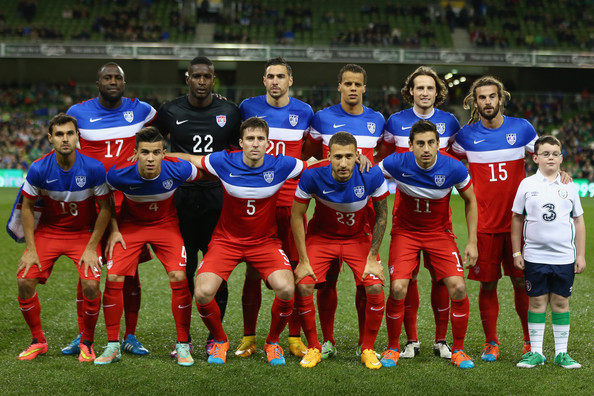 By DAN KARELL
The U.S. Men's National Team finished 2014 on a slight high note, though it was mostly thanks to the demise of the Ivory Coast.
The USMNT were one of four teams in the top 30 to move up in FIFA's December World Rankings, finishing 2014 as the No. 27 team in the world. Following a 2-0 defeat to South Africa, Ivory Coast dropped four places, allowing Greece, Ukraine, Ecuador, and the USA to move up the rankings.
It's a precipitous fall for the USA, who finished 2013 ranked No. 14 and rose as high as No. 13, only to fall to a low of No. 28 last month on the back of a run of one win in their last eight games.
There was little movement elsewhere, though Serbia did jump eight spots and Zambia moved up 16 places within the top 50.
In CONCACAF, Costa Rica remains the highest-ranked team at No. 16, followed by Mexico at No. 20, the USA, Trinidad and Tobago at No. 55, and Panama at No. 57.
The top ten remains the same as well: World Cup winners Germany lead, followed by Argentina, Colombia, Belgium, the Netherlands, Brazil, Portugal, France, Spain, and Uruguay.
———-
What do you think of these rankings? Did you expect the USMNT to finish 2014 higher? Like their chances in 2015 to rebound and get back in the top 20?
Share your thoughts below.