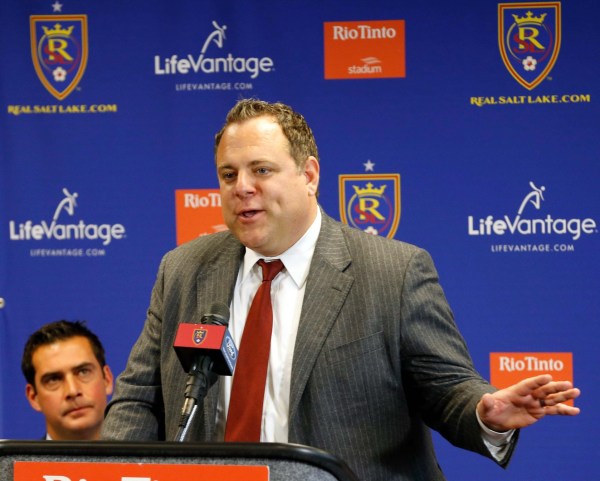 One of the biggest questions heading into the MLS offseason was whether Real Salt Lake general manager Garth Lagerwey would stay with RSL or leave for a better offer somewhere in MLS.
Reports emerged on Monday night suggesting the latter is happening, with ESPN's Taylor Twellman reporting on Twitter that Lagerwey will leave Real Salt Lake and join Western Conference rival Seattle Sounders for the 2015 season.
Lagerwey's contract with RSL is set to expire at the end of the year, and the sense around the league has been that he would leave the club. What remained a bit of a mystery was just where Lagerway would go. Toronto FC was linked to Lagerwey in recent weeks, but now the new bombshell has Lagerwey joining the big-spending Sounders, which would be a far-cry from the budget-conscious setup Lagerway worked under with RSL.
Lagerway's reported departure would be coming a year after Jason Kreis left RSL to take over as New York City FC head coach, and would signal the end of an era for an RSL side that has been one of the league's standard bearers for smart spending and roster building.
What Lagerwey's hire will mean for current Sounders head coach Sigi Schmid, general manager Adrian Hanauer and/or technical director Chris Henderson remains to be seen, though Hanauer has reportedly expressed a desire to take on a smaller role in the front office dealings within the club.
What do you think of this development? See Lagerwey succeeding with the Sounders? Who do you see RSL turning to next?
Share your thoughts below.