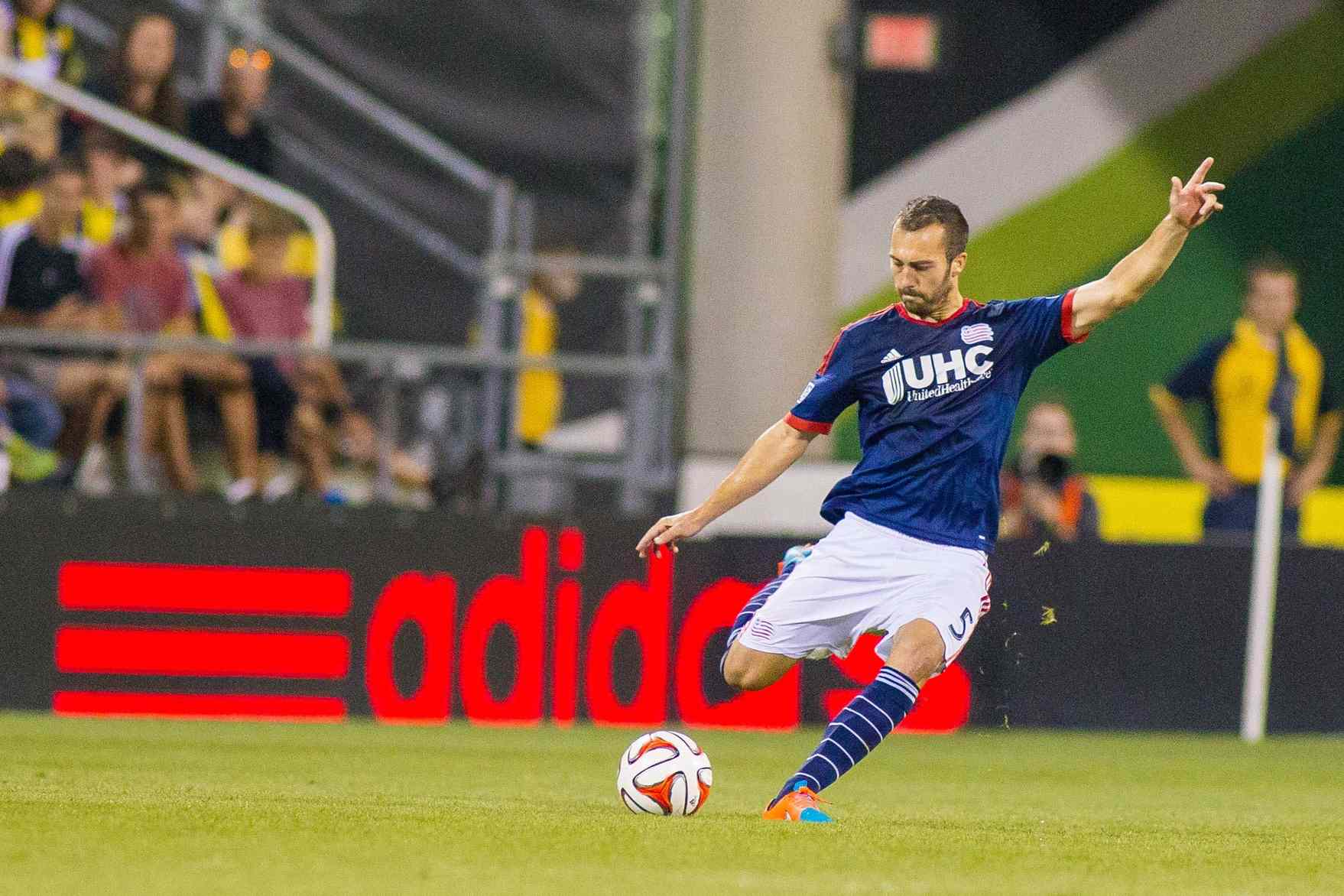 Photo by Trevor Ruszkowski/USA TODAY Sports
By DAN KARELL
After four years in MLS, A.J. Soares is ready for a new challenge.
According to a tweet from Jimmy Conrad, Soares has turned his time in MLS into a move to Serie A club Hellas Verona. Soares was left off the New England Revolution's protected list ahead of the expansion draft, with plenty of rumors floating around that he was looking at his options in Europe. Neither the New England Revolution nor Hellas Verona have commented on the reports.
Soares is also reportedly out of contract with MLS.
If the report is true, Soares will join former New York Red Bulls and Barcelona defender Rafa Marquez in Hellas Verona's aging defense, featuring three players on the wrong side of 30. Soares would also become the second MLS centerback to move to Serie A in 2014, following Columbus Crew SC's Giancarlo Gonzalez's transfer to Palermo.
This past season, Soares transitioned from a steady defender into one of the top centerbacks in the league, forming a cohesive partnership with Jose Goncalves.
Soares helped lead the Revolution to the MLS Cup final, where the Revs lost, 2-1, to the host LA Galaxy. Soares played 37 games this season, scoring twice and adding an assist.
The former Cal Golden Bear has a Portuguese father and holds an Italian passport, according to a story in the Boston Globe from 2011.
The 26-year-old California native has never been capped for the U.S. Men's National Team.
—————
What do you think of this report? Do you like the move to Serie A? Think Soares can succeed abroad? Who should the Revolution try and replace Soares with?
Share your thoughts below.