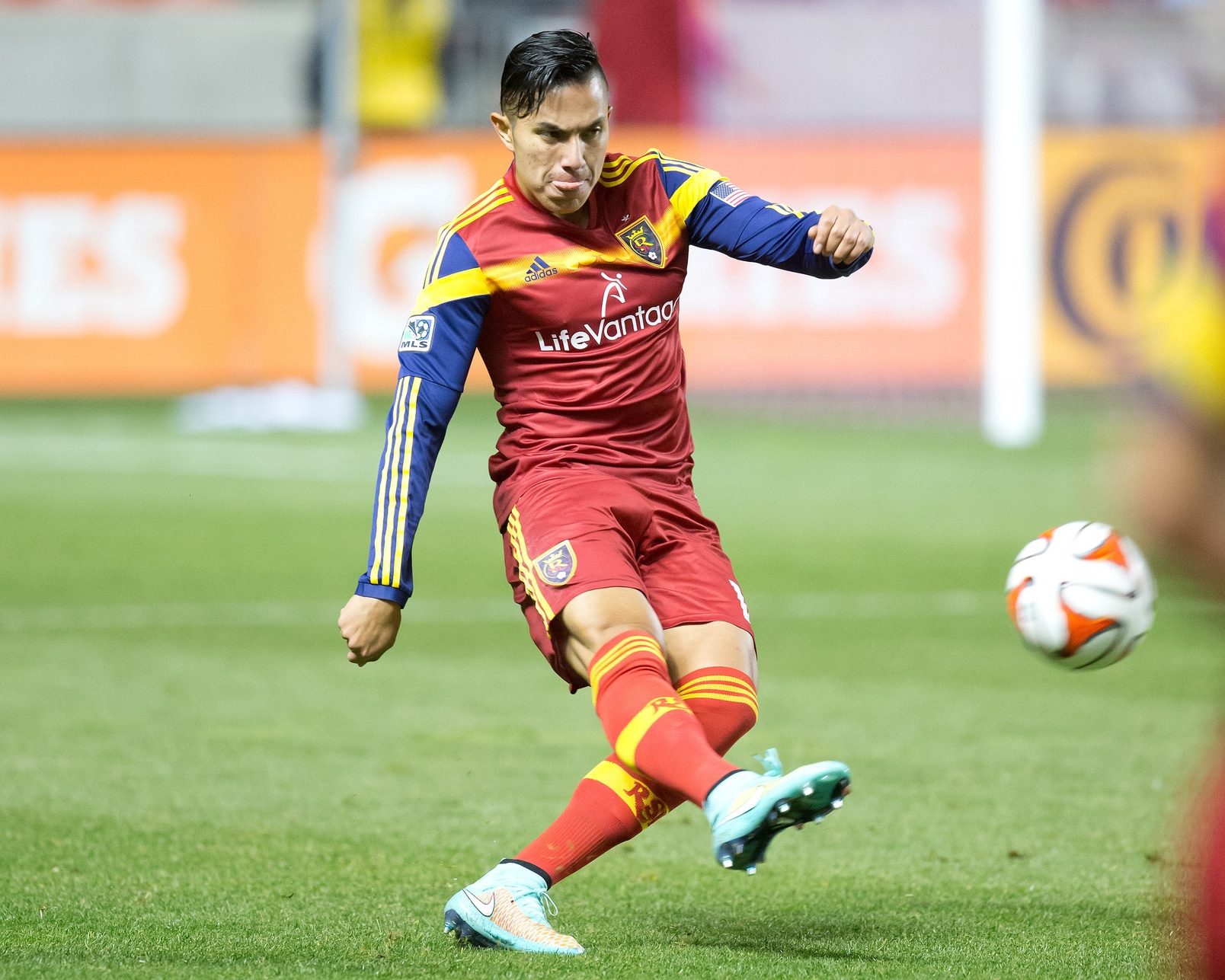 Photo by Russ Isabella/USA Today Sports
By RYAN TOLMICH
Despite a tweet to the contrary, Carlos Salcedo remains a Real Salt Lake player for the time being.
Salcedo took to Twitter Saturday to announce that he was set to make a move to Chivas de Guadalajara, but RSL technical director Craig Waibel insists that the 21-year-old's departure is not yet imminent despite interest from a series of potential suitors.
"There is nothing close to being finalized," Waibel told the Salt Lake Tribune. "All the articles are written by journalists [abroad] that are probably being told one version of the story.
"There have been multiple clubs, yes," he added. "At the moment. I believe there are multiple clubs. There's ongoing things with more and more clubs interested as more articles get written. That's why one of the tricky spots in this whole thing is that there shouldn't be any concession on this — we own Carlos, we own his rights and he's under contract with us."
Waibel went on to add that Salcedo will only be sold if the club's terms are met, regardless of the defender's statements on social media.
"I would say 'a finalized deal' would be done whenever an opposing club agrees to the price tag that we put on Carlos," he said. "That's when it'll get done, no sooner. We're not in the market of selling Carlos. There are clubs making offers, but we're not actively trying to sell Carlos. That mistake should not be made in any article.
"That's a testament to Carlos' improvement in our club. We're in negotiation with a couple different teams. With that same thought-process in mind, it's not a priority of ours to move him immediately. It's got to be the right deal."
Salcedo's transfer saga dates back to a November tweet that saw the defender criticize the club and former general manager Garth Lagerway, who has since joined the Seattle Sounders.
—
What do you think of Salcedo's transfer saga? Do you expect RSL to hold onto the defender heading into the 2015 season?
Share your thoughts below.