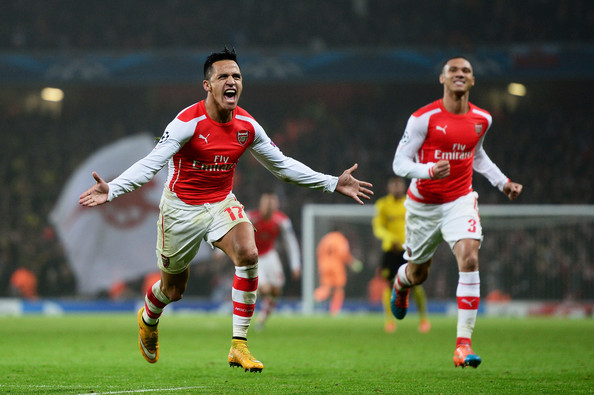 As we head toward the new year, there is currently only one London club in the English Premier League's top four. Arsenal and West Ham square off today for a chance to join Chelsea in that select company.
The Gunners travel to East London to take on the Hammers, with the winner having a chance to leapfrog Southampton into the Top Four.
Manchester United has successfully climbed into the Top Four after a rough start to the season, and can secure its hold on third place with a victory against Tottenham in another one of the day's marquee matches.
If you will be watching today's soccer action, please feel free to share your thoughts, opinions and some play-by-play in the comments section below.
Enjoy the action (Today's commentary is after the jump):
SUNDAY SOCCER ON TV
7am- NBC Sports- Tottenham vs. Manchester United
9am- NBC Sports- Southampton vs. Chelsea
10am- DirecTV/NBC Sports Live Extra- Aston Villa vs. Sunderland
10am- NBC Sports Live Extra- Hull City vs. Leicester City
10am- DirecTV/NBC Sports Live Extra- Manchester City vs. Burnley
10am- DirecTV/NBC Sports Live Extra- Queens Park Rangers vs. Crystal Palace
10am- DirecTV/NBC Sports Live Extra- Stoke City vs. West Bromwich Albion
10am- DirecTV/NBC Sports Live Extra- West Ham United vs. Arsenal
11:115- Telemundo/NBC Sports Network- Newcastle United vs. Everton