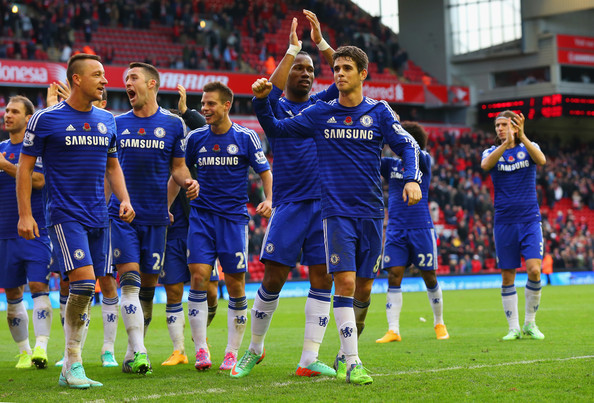 By RYAN TOLMICH
A pair of London clubs are set to collide Wednesday, headlining the day's soccer action.
Chelsea, who enter Wednesday's action unbeaten in the Premier League, have gone three straight with a clean sheet, but are now set to do battle with Tottenham, who put two past Tim Howard and Everton over the weekend.
Meanwhile, across London, a pair of top four hopefuls collide as Arsenal take on Southampton, who look to bounce back following a disappointing loss to Manchester City last time out.
Additionally, Paris-Saint Germain clashes with Lille, Man City visits Sunderland and Barcelona take on Huesca in Copa Del Rey action.
If you will be watching today's action, or had a chance to catch today's early-morning matches, feel free to share your thoughts and opinions on the action in the comments section below.
Enjoy the action (Today's soccer TV schedule is after the jump):
TODAY'S SOCCER ON TV
2:00 p.m. – beIN Sports USA – L'Hospitalet vs Atlético Madrid
2:45 p.m. – Premier League Extra Time – Arsenal vs. Southampton
2:45 p.m. – Premier League Extra Time – Everton vs. Hull City
2:45 p.m. – NBCSN – Chelsea vs. Tottenham
2:45 p.m. – Premier League Extra Time – Sunderland vs. Manchester City
3:00 p.m. – beIN Sports Connect – Lille vs. PSG
4:00 p.m. – beIN Sports USA – Huesca vs. Barcelona