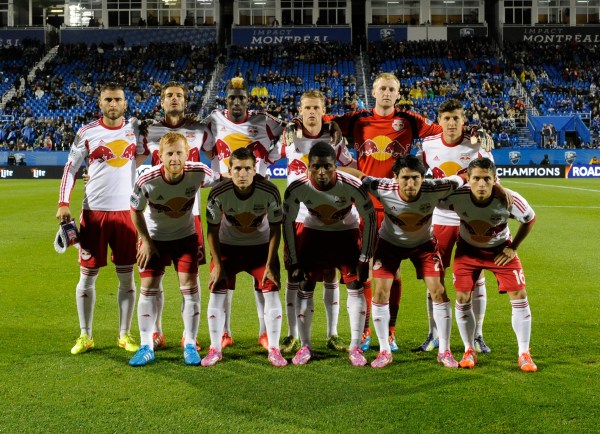 Photo by USA Today Sports
By FRANCO PANIZO
MLS is doing away with its Reserve League and requiring clubs to either have a USL Pro affiliate team or launch one of their own in 2015.
After much consideration, the New York Red Bulls have chosen the latter.
Multiple sources have confirmed to SBI that the Red Bulls have decided to start up their own USL Pro team for the 2015 season, with an announcement forthcoming. It is not yet clear where the team will play its home games, but some of the options include Red Bull Arena, the Red Bulls' training facility, St. John's University, and Columbia University.
The news is just another twist in the Red Bulls' developmental saga. Sporting director Andy Roxburgh said back in March that the club was planning on launching a USL Pro team for the 2015 campaign, only to change his tune in September and say that the plans had been scrapped.
According to sources, the Red Bulls were leaning towards pinpointing a USL Pro affiliate because they did not want to launch a team without having an environment and playing field that they felt was appropriate.
Ultimately, the club decided it was better to invest in starting a third-division team of its own. That approach would be more cost effective and allows the Red Bulls to have more of a say as to which players play in which games and for how long.
New York will become just the latest MLS club to add a team to the quickly-expanding USL Pro, joining more than a half-dozen others who have already complied with the league's new mandate.
The others who will field teams of their own are the LA Galaxy, Seattle Sounders, Portland Timbers, Montreal Impact, Vancouver Whitecaps, Toronto FC and Real Salt Lake.
—–
What do you make of this development? Think this is the right move for the Red Bulls? Where would you like to see them play?
Share your thoughts below.