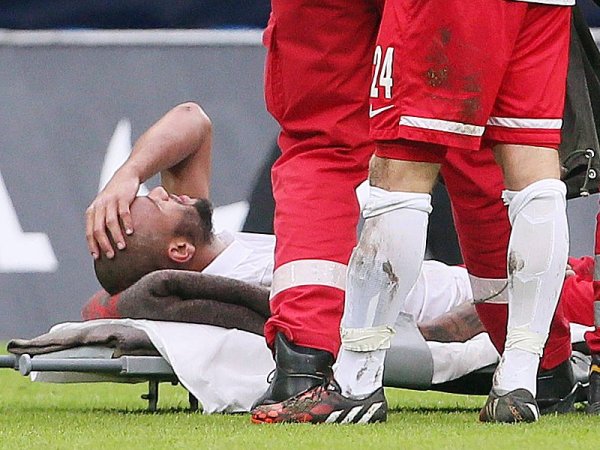 By FRANCO PANIZO
Two months after recovering from a right anterior cruciate ligament injury, Terrence Boyd has injured it again.
Boyd sustained his second serious knee problem at RB Leipzig on Sunday, tearing his right ACL and meniscus in the 2. Bundesliga club's 1-0 loss to FC Ingolstadt. Boyd picked up the the injury in the first half, and was replaced in the 37th minute.
While RB Leipzig confirmed the severity of the injury, they did not provide a timetable for his return.
The 23-year-old forward had a similar issue in July when he partially tore the same ACL in the club's preseason finale, and that injury sidelined him for more than two months.
If Boyd is out for much longer than that this time, it appears unlikely that he makes it onto the U.S. Men's National Team's Gold Cup roster. The CONCACAF tournament will be held in the United States next summer.
Boyd signed with Leipzig in late June, and made his debut in mid-October after recovering from the previous ACL injury. He scored his first goal for RB Leipzig in a cup match on Oct. 29, then bagged a brace in a league game on Nov. 23.
In total, Boyd has made eight appearances this season across all competitions.
—–
What do you make of this development? Chalk it up to bad luck? What do you think are Boyd's chances now of making the U.S. Men's National Team's Gold Cup roster next summer?
Share your thoughts below.