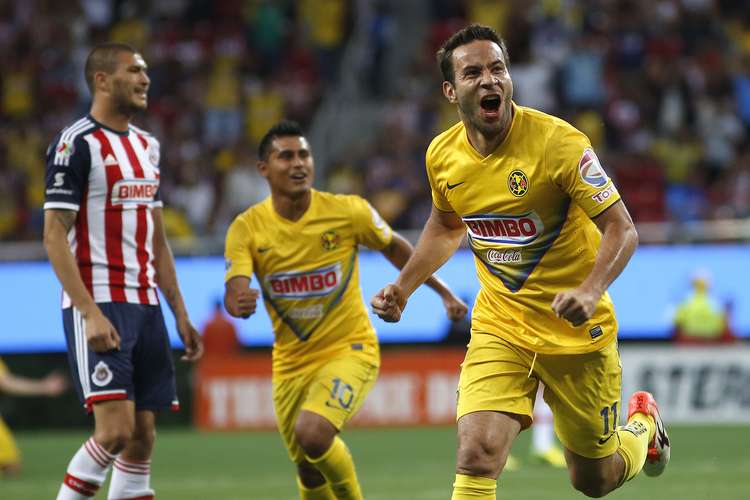 By DAN KARELL
Statistics released by Univision Deportes on Thursday paint a picture of the changing demographics in the USA.
The Spanish-language broadcaster boasted higher ratings totals on their networks than in previous years, equaling old records and beating the NBC family of network's English Premier League coverage this fall and FOX Sports coverage of the UEFA Champions League
According to the statistics provided, Univision Deportes had the most-viewed Apertura season ever with 256,000 viewers per match, a 58 percent spike from last season. Liga MX matches on Univision averaged 847,000 per match, a two percent increase from last year and a nine percent difference between NBC's coverage. UniMas averaged 801,000 viewers per match, a 29 percent increase from last year.
Maybe the most significant of statistics shows that Liga MX had the youngest median age of any other professional sports on network television. Univision's statistics put the Liga MX viewing median on their network at 38-years old, younger than the median age for MLB on FOX (60), the NFL on CBS/NBC/FOX (49), the NHL on NBC (49) and the NBA on ABC (44).
Only three days after NBC stated that Manchester United's 2-1 victory over Arsenal on Nov. 22 was the most-watched live EPL match in U.S. history (averaged 1.4 million viewers), Univision hit back by stating that the SuperClasico between Club America and Chivas de Guadalajara on Nov. 1 had an average of 2.1 million viewers, the most-viewed match on a Univision network since 2011.
If the statistics are true, they're another blow to NBC and the EPL, who are still growing their product in the USA, but are still well behind spanish-language soccer, especially from Liga MX.
———
What do you think of these statistics? How do you see this affecting soccer in the USA? Do you see this affecting the way foreign leagues market themselves in the USA?
Share your thoughts below.