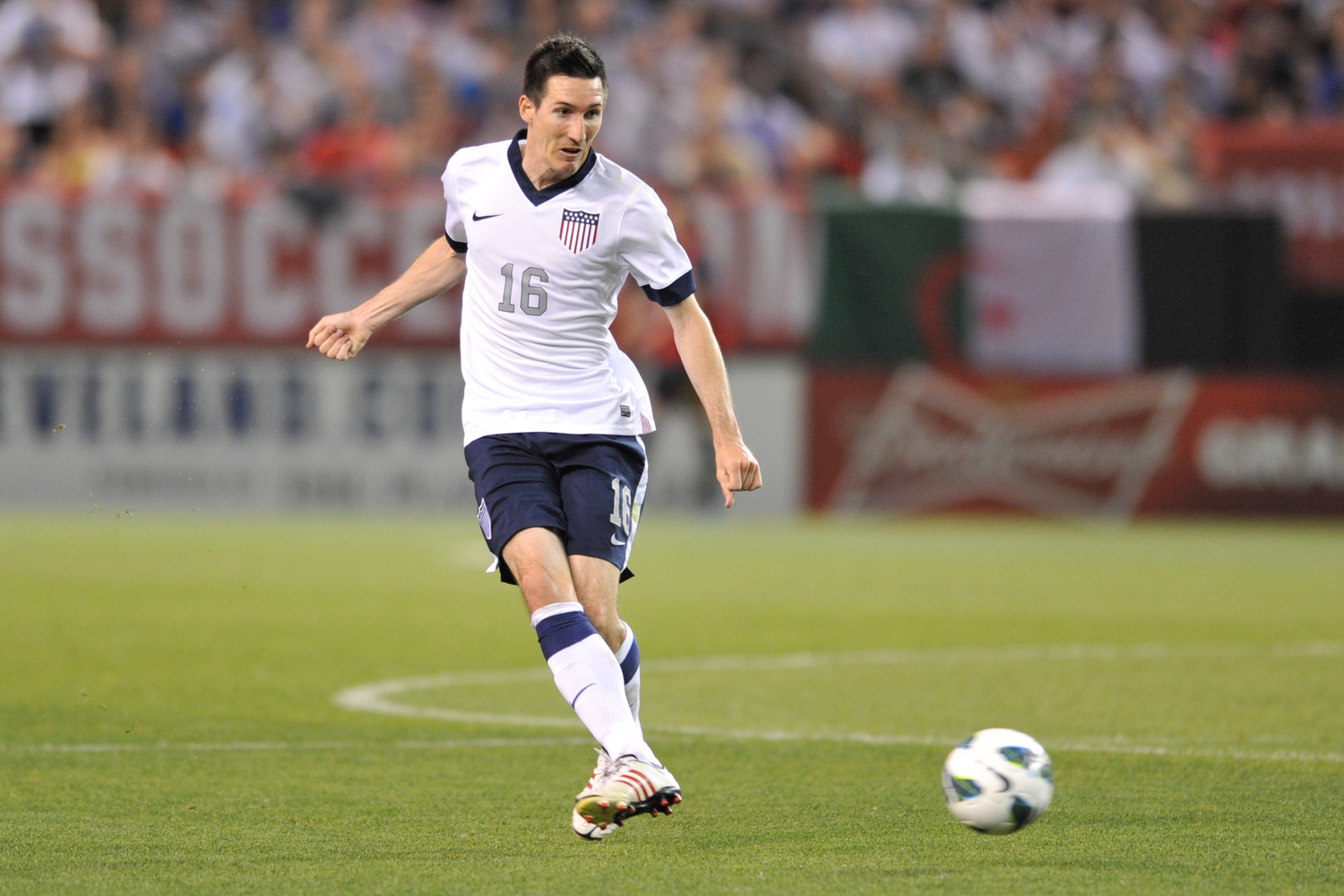 Photo by David Richard/ USA Today Sports
By RYAN TOLMICH
It was a stressful 48 hours for Ali Curtis and the New York Red Bulls but, at the end of the day, the team got its guy.
The Red Bulls officially acquired Anderlecht midfielder Sacha Kljestan on Wednesday following a two-day span full of phone calls and negotiations. Kicked off by a Tuesday trade with the Montreal Impact, Curtis had been in constant contact with the league, Anderlecht and Kljestan's representatives throughout a process Curtis called "complicated".
"There was that trade component," Curtis told reporters via conference call. "Also in the trade there was some time sensitivity and you also had other variables. You're dealing with Anderlecht the club, you're dealing wish Sacha and his agent and you're dealing with the league office.
"That allocation process was taxing and it was complicated, but fortunately, it worked out and we're elated to have Sacha join us."
Prior to Tuesday's trade, the Red Bulls were unable to contact Kljestan's party due to league rules. Having already negotiated a trade to acquire the allocation spot from Montreal, the process moved to Kljestan and Anderlecht, as the Red Bulls needed to agree to both a transfer fee and personal terms.
Despite all of the hurdles, Curtis and the Red Bulls secured Kljestan's rights on a multi-year, non-Designated Player deal. Curtis would not reveal the exact fee played to Anderlecht, but the sporting director, who previously worked in the league office for seven years prior to joining the Red Bulls, admitted that his time as an executive was highly beneficial when it came to expediting a move.
"I think my experience helped in getting the deal completed, for sure," Curtis said. "Having worked in the league office and having worked on a number of different transactions, that experience prepared me for the opportunity that came around. Fortunately, we were able to capitalize on it.
"I've worked on a number of different transfers and player signings, and this transaction was especially a challenge. We're really grateful that the outcome came out where we were able to acquire Sacha, so we're really happy about that."
With Kljestan in tow, Curtis and the Red Bulls can now focus on trying to integrate the midfielder into the roster as it stands. Having already added playmaker Felipe in the deal with the Impact, Kljestan's exact position is yet to be determined, as the 29-year-old can either feature out left or down the middle.
The Red Bulls midfield appears fairly sorted, but Curtis admitted that the Red Bulls still have moves to make. Recently hired head coach Jesse Marsch is currently working with a number of players in preseason training, but Curtis expects further moves to be made in the buildup to the season.
"We feel good about the depth that we have at midfield. We're adding pieces as well to other areas of the team," Curtis said. "In terms of how it all develops, Jesse is working with the first team. We've started preseason on Monday, so things will develop over the coming weeks leading into the game against Kansas City and we'll see how that develops. We'll add a few more pieces for the team moving forward in the coming weeks.
"In terms of adding depth to other areas, we plan to do that," Curtis continued. We've got a number of players in camp as well and we're going to see how that unfolds. We're still looking at other potential signings that aren't in camp. Whether that's a striker, in defense, we're still looking at those areas and all options necessary.