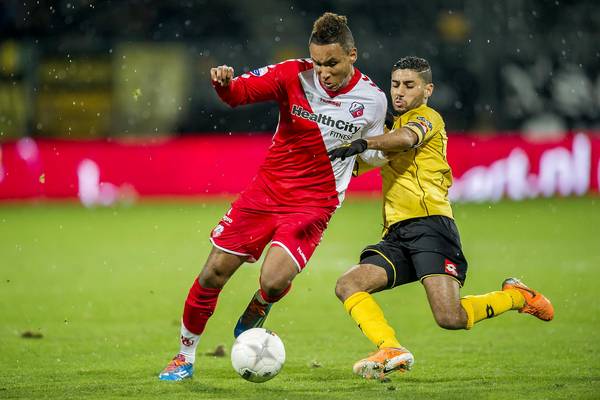 By CAITLIN MURRAY
After eight months of languishing in the limbo of free agency, Juan Agudelo may be on the cusp of finding a new home.
The American striker is apparently reconsidering an offer to join Bundesliga 2 side 1860 Munich after turning the club down last year, according to a report from Goal USA. With other offers on the table, he could find a new home club by the end of the month.
With fellow American Bobby Wood expected to leave the club in January, 1860 Munich is reportedly on the hunt for forwards while Agudelo has been looking for a new club for some time.
Agudelo, 22, had twice attempted to sign with Stoke City in late 2013 and last spring, but both times his work permit bid had been rejected. With the Premier League apparently ruled out, Agudelo has had to look elsewhere. As a free agent, he is able to sign with European clubs outside the January transfer window.
He has been a free agent since a brief spell with Dutch side FC Utrecht ended last spring. He also reportedly turned down an offer from Bundesliga side Werder Bremen.
Agudelo started his career in Major League Soccer, spending three years there playing for the New York Red Bulls, Chivas USA and the New England Revolution.
Since his first call-up with the U.S. Men's National Team in 2010, he has received 18 caps.
—–
What do you think of this report? Would 1860 Munich be a good landing place for Agudelo? Where would you like to see him end up?
Share your thoughts below.