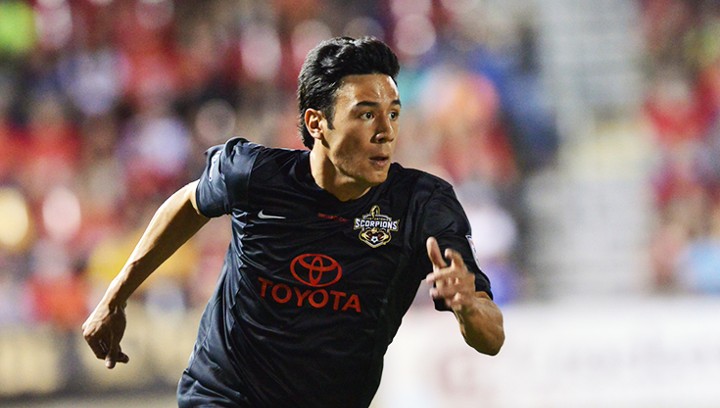 By RYAN TOLMICH
The New York Cosmos offseason spending spree has continued with the addition of one of the NASL's standout wingers.
The Cosmos announced on Monday that the club has signed Walter Restrepo, who previously featured for the champion San Antonio Scorpions. Restrepo, 26, was named a NASL Best XI selection in 2014 after providing three goals and four assists in 25 games for the Scorpions.
"It was a difficult decision for me to leave San Antonio, especially after winning the NASL title there last year," Restrepo said in a press release. "However, the Cosmos' vision and commitment to winning and the opportunity to play with players such as Raúl and Marcos Senna was one that was hard to turn down."
Before joining the Scorpions, Restrepo featured for the Fort Lauderdale Strikers and led the league in assists in 2012 on his way to his first Best XI selection.
Restrepo joins fellow signings Raul, Adam Moffat and loanee Leo Fernandes as additions to the Cosmos roster thus far.
—-
What do you think of the Cosmos' addition of Restrepo? How will the winger fit with the team?
Share your thoughts below.