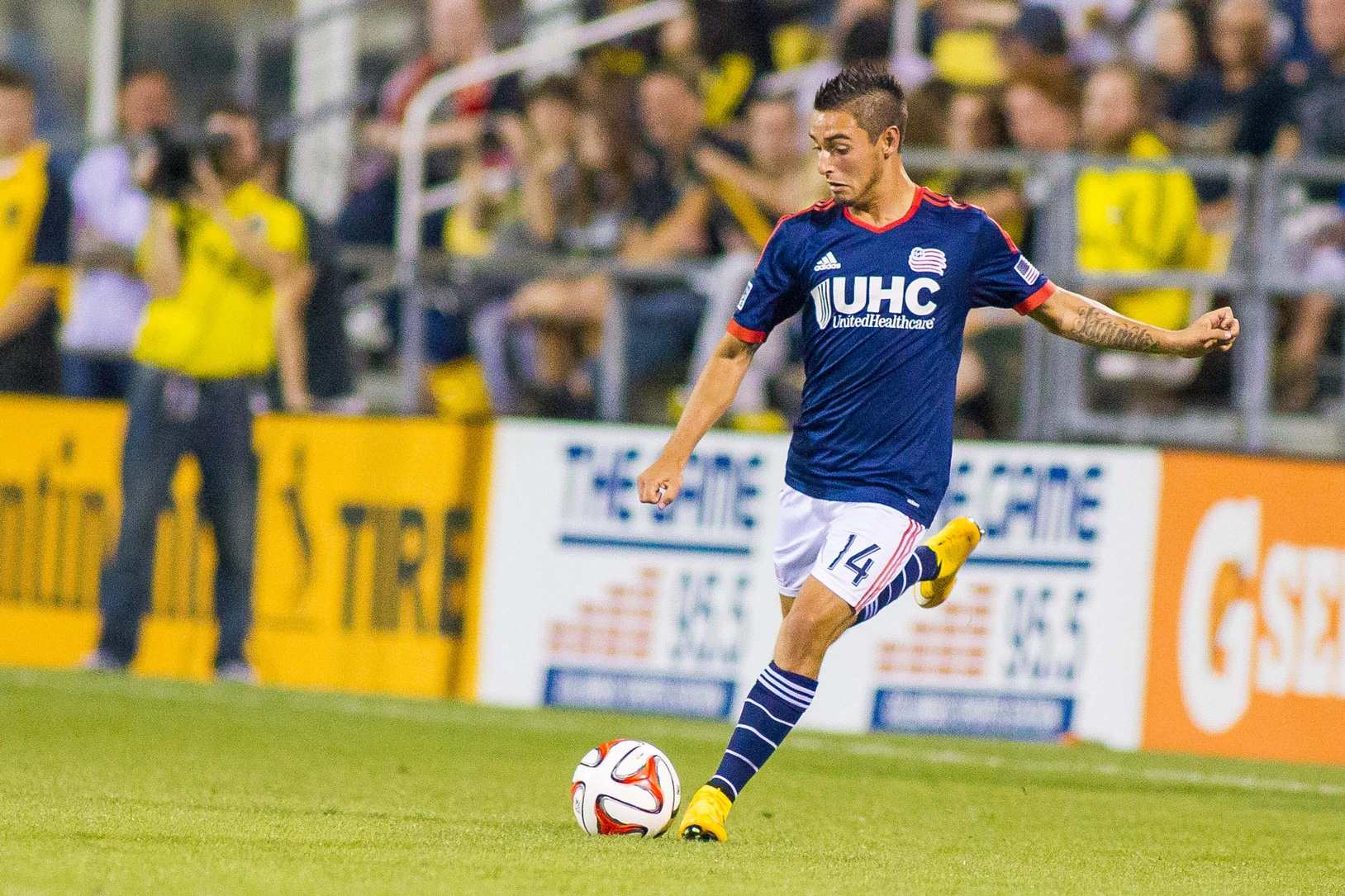 Photo by Trevor Ruszkowski/USA Today Sports
By DAN KARELL
Diego Fagundez's international future could be sealed in the coming days.
The New England Revolution midfielder was named to the final 20-man squad for Uruguay's Under-20 National Team set to take part in the South American Youth Championships later this month. If Fagundez plays in the tournament, he will be ineligible to represent the USA in international competition, due to Fagundez not in possession of a U.S. passport.
Fagundez, who currently holds a U.S. green card, would have to wait another three years for U.S. citizenship, according to a report in the Boston Globe. This is despite Fagundez living in the Boston, Mass. area since he was five-years old.
The 19-year-old starlet has accepted call-ups to Uruguay's U-20 team over the past six months for friendly matches but his inclusion in the final squad likely means the end of any chance for him to represent the U.S. Men's National Team in the future. Fagundez in the past had been open to playing for either the USA or Uruguay.
Fagundez signed a Homegrown player contract with the Revolution as a 15-year-old, and had a breakout season in 2013, scoring 13 goals and adding seven assists. This past year, despite playing 31 times and starting 25 games, Fagundez finished the season with five goals and four assists, and didn't feature once in the Revolution's run to the MLS Cup final.
Although he was left unprotected in the expansion draft, Revolution president Brian Bilello confirmed on his official Twitter account that Fagundez would return to the Revs in 2015.
Uruguay have a gauntlet of teams waiting for them in the opening stage of the South American Youth Championship, CONMEBOL's biennial U-20 tournament. Uruguay U-20 will take on Brazil, Colombia, Chile, and Venezuela for a place in the final stage, of which three of the six teams in the group will make it into.
In the final stage, which combines the top three nations from Groups A and B, the top four finishers will advance to the 2015 FIFA U-20 World Cup in New Zealand.
————-
What do you think of this news? Disappointed that it looks like the USMNT lost out on Fagundez? Do you see him starting for Uruguay U-20s in the tournament?
Share your thoughts below.