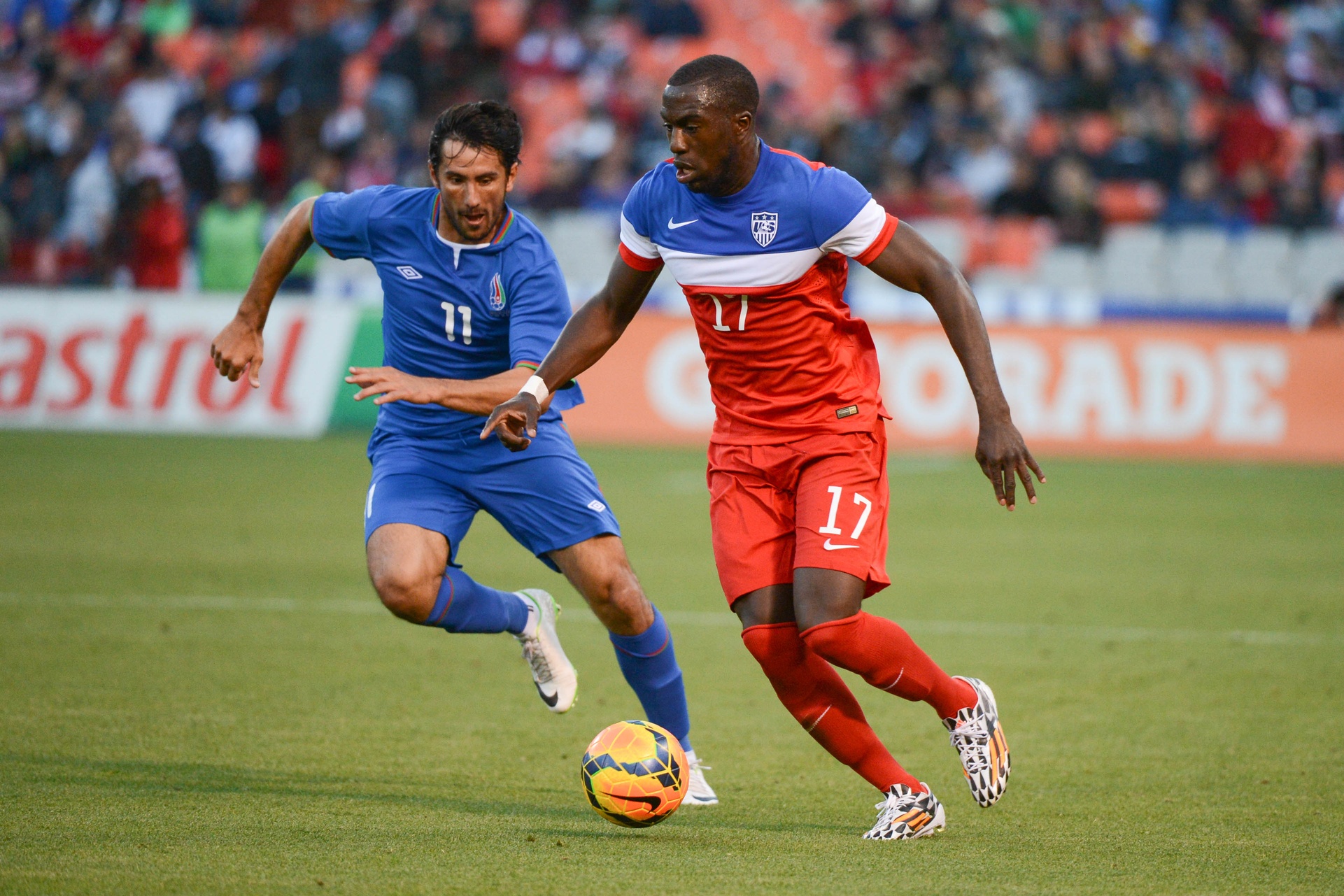 Photo by Kyle Terad/USA Today Sports
By RYAN TOLMICH
The Jozy Altidore sweepstakes appear to be underway, with one MLS club deemed the front-runner and another likely falling out of the picture.
According to a report from the Toronto Star, Toronto FC is the leading candidate to sign Altidore from Sunderland if the forward leaves for MLS this month. Reds head coach Greg Vanney acknowledged Thursday that his side is attempting to sign the 25-year-old striker.
"We'll see what happens," Vanney said. "We'll throw our hat in the ring. He knows the league, knows North American soccer. He has experience internationally and he's a big, strong forward. I think he can score goals in this league."
The New York Red Bulls, who would have the first chance at signing Altidore based on MLS allocation rankings, are reportedly out of the running. The Red Bulls are apparently not willing to spend the money required to the land the U.S. Men's National Team forward, whom they also inquired about last year before backing off because of his high price tag.
Altidore's interest in MLS was originally revealed Wedneday. He has also reportedly drawn interest from the Portland Timbers.
—-
Where do you see Altidore ending up? Think he and Bradley would catapult Toronto FC into the playoffs? Frustrated that the Red Bulls are balking at the chance to sign him?
Share your thoughts below.