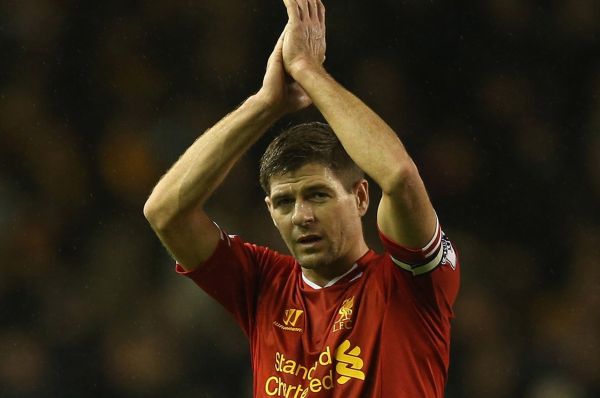 By FRANCO PANIZO
Steven Gerrard has only played for one team throughout his professional career, but on Saturday more clues began to surface about his next destination.
Steven Gerrard told LFC TV on Saturday that he is bound for the United States this summer, confirming recent reports that linked the Liverpool legend with a move across the Atlantic. The announcement came a day after Gerrard said he was leaving the Reds after 16 years with the club.
"I can tell the supporters at the moment that it will be America," said Gerrard. "I'll be going to play in America. But I'm not over the line with any team just yet. I'm close and as soon as I know, I'll make the announcement, I'll do the bits and bobs that I need to do.
"Then we try to go and win a trophy and forget about Steven Gerrard for a bit."
Multiple reports are citing the LA Galaxy as Gerrard's next club, making a move on an 18-month contract this summer.
The Gerrard news comes in a week that has seen compatriot Frank Lampard extend his stay at Manchester City instead of joining New York City FC for the start of the MLS season.
—-
What do you think of Gerrard's decision to play in the U.S.? See him suiting up for the Galaxy or another club? How will he do stateside?
Share your thoughts below.