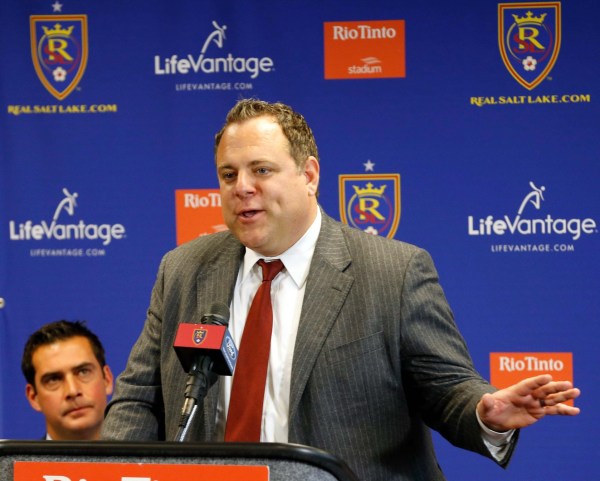 By FRANCO PANIZO
One of the richest teams in MLS just enriched their front office in a massive way.
The Seattle Sounders announced on Tuesday that Garth Lagerwey has joined the club as its general manager and president of soccer. Lagerwey, 42, will assume full control of soccer operations from current owner Adrian Hanauer, and will also oversee technical staff management, player personnel, transactions, and more.
Lagerwey had been linked with the job for weeks, especially after his decision to leave Real Salt Lake.
"I always said that if the best General Manager was available, I would hire that person to replace me. I believe that Garth is that man," said Sounders owner Adrian Hanauer via press release. "This decision will allow me to focus more time on strategy surrounding the long-term future of our club."
Like Hanauer before him, Lagerwey is assuming a position that is subject to a fan vote every four years. The former goalkeeper arrives in Seattle after seven-plus season at Salt Lake, where he helped build a competitive roster that won the 2009 MLS Cup and was consistently among the league's elite sides.
"I'm really excited to join Sounders FC," said Lagerwey in the release. "I understand in coming here I am inheriting a trust, and in many ways I'm now a steward of that trust. It's not merely Sounders since 2009 – it's Sounders since 1974.
"I am humbled by that responsibility and will do my best to live up to those communal expectations in managing Sounders FC as a generational entity that has been an integral part of people's lives for 40 years."
What do you think of Lagerwey's arrival in Seattle? What should his first order of business be? Think the Sounders will win the MLS Cup under Lagerwey's reign?
Share your thoughts below.